"CFIRA welcomes the SEC's approval of FINRA's Form for Funding Portals. We see this as a very positive and proactive sign that both agencies intend to prioritize rule making on the JOBS Act. This information request is the first public and meaningful step toward developing rules and the implementation of securities-based Crowdfunding," says DJ Paul of GATE Technologies and CFIRA Board member.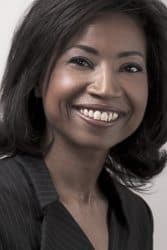 Kim Wales, the Founder of Wales Capital, CfPA Chair, and CFIRA Board member agrees, "CFIRA and CfPA both fully support this voluntary request for information and will encourage our members to participate and comply with this request."
"As a funding portal we see the request for information in a very positive light," says Ryan Feit the CFIRA Funding Portal Subcommittee Chair and Founder of SeedInvest. "Crowdfund Investing by nature brings transparency to the capital raising process. As an industry we are happy to be transparent by providing FINRA with the information they requested."
CFIRA and CfPA leadership are available for further discussion and recommendations on behalf of the

Crowdfunding industry. They look forward to continuing to work with the SEC and FINRA as both move towards the completion of proposed rules for the JOBS Act Titles II and III.