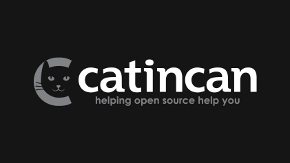 Open source software is extremely important to technology, innovation and entrepreneurship. Numerous companies (including Crowdfund Insider) may not exist if it weren't for excellent open source software being available to the public.
Since open source software is free by definition, developing it can be a thankless endeavor and funding can be hard to find. Crowdfunding platform Catincan specializes in projects for this type of software. Inevitably those that use open source software may need to extend the functionality of that software in order to achieve objectives. Through Catincan, developers of open source software can solicit contributions in exchange for extending the features of their applications.
Catincan approves all projects before they are allowed to begin funding.
Although I've expressed doubt regarding niche crowdfunding solutions before, this one may have some legs as more companies turn to open source software to solve real-world business problems. The biggest problem Catincan may face is finding the demand and educating them about the platform. If Catincan can find some traction with major open source releases like WordPress it may find success.
For an example of how Catincan is being used, read about Brian D. Foy's project here or view his project on Catincan here.