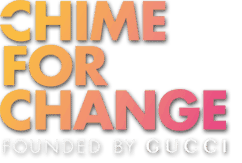 Founded By Gucci, Funds 210 Projects In 81 Countries
Hosted on crowdfunding platform Catapult, Chime for Change, a global campaign for girls' and women's empowerment has announced  that the Sound of Change Live  concert raised $3.9M USD to support projects in the three key focus areas of the  campaign: Education, Health and Justice.
Launched in February 2013, the first major fundraising event, Sound of Change Live, was a global concert held on 1 June at London's Twickenham Stadium.  The concert brought together some of the world's most talented artists and renowned activists to raise funds and awareness for girls and women. Headlined by co-founder Beyonce, the concert raised funds through ticket sales, mobile giving and online donations. Through Gucci's underwriting of the concert event, each of the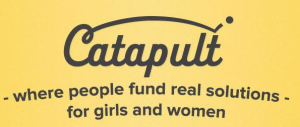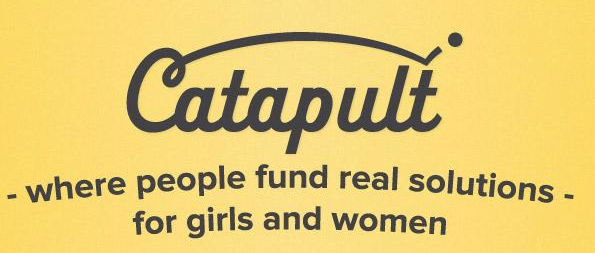 50,000 concertgoers was able to donate the full value of their ticket price (less VAT and service fees) to projects of their choice.
Donations were allocated to 84 different non-profit partners through Catapult, a crowdfunding platform dedicated to advancing the lives of girls and women.  .
"Gucci has a long history of supporting girls and women, and we know that the solutions exist all around us. There are hundreds of credible, dedicated organizations around the world actively supporting the advancement of girls and women," said Chime for Change Founder and Gucci Creative Director Frida Giannini. "My vision for Chime for Change was to facilitate further awareness and fundraising by bringing together a global community to support the important work that is already happening.  This is the first time in history that charity concertgoers have been able to choose where their money goes."

"The partnership between Chime for Change and Catapult channeled the generosity and enthusiasm of a massive global audience," said Catapult Founder Maz Kessler. "By using the collective power of the crowd, Chime and Catapult together tap into an increasingly solutions-oriented culture, enabling people to engage directly and transparently with those working on the frontlines for girls' and women's education, health and justice."
Projects funded through Chime for Change have supported a diverse range of non-profits, from well-known global organizations to small, grassroots NGOs. Project amounts ranged from $695 to $57,750.  Examples of fully funded projects include:
$25,150 to help Syrian refugees access healthcare through Doctors of the World
$50,020 to showcase the stories of sex trafficking survivors through Equality Now
$15,005 to send 30 girls in Houston to Camp SMART through Girls Inc.
$57,750 to build the first floor of Humaira Bachal's Dream Model street school in Pakistan – further supported by a matching grant from Madonna's Ray of Light Foundation to complete the school building
"The Gates Foundation believes strongly in the power of innovation to drive change," said Kate James, Chief Communications Officer at the Bill and Melinda Gates Foundation. "We were enthusiastic to partner with Chime for Change because of the campaign's unique ability to bring women's and girl's issues to a global audience, and through Catapult give donors direct access to the real people and work being done on the ground."
Over the course of the next year, Chime for Change will continue to convene, unite and strengthen the voices speaking out for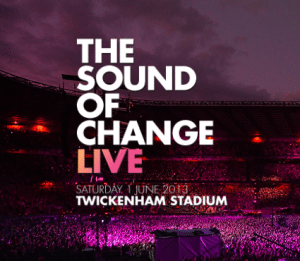 girls and women around the world through special events, new partnerships and the ongoing creation and dissemination of unique journalistic and film content, especially through its digital and social media platforms. In June 2014, Chime for Change will celebrate the global impact of its community's engagement with an event that will highlight the progress of the first year of the campaign.
"It's so important to drive awareness to the issues surrounding girls' and women's empowerment," said Carolyn Everson, VP of Global Marketing Solutions at Facebook. "Facebook is an ideal platform to support Chime for Change, with over 1.1B people discovering what matters most to them, including these issues that touch our lives and are critical to the future of women globally."
The Advisory Board of Chime for Change includes Hafsat Abiola, Muna AbuSulayman, Valerie Amos, Jimmie Briggs, Gordon and Sarah Brown, Lydia Cacho, David Carey, Joanne Crewes, Minh Dang, Juliet de Baubigny, Waris Dirie, Helene Gayle, Yasmeen Hassan, Arianna Huffington, Musimbi Kanyoro, Alicia Keys, Yang Lan, John Legend, Madonna, Pat Mitchell, Alyse Nelson, Sharmeen Obaid Chinoy, Francois-Henri Pinault, Julia Roberts, Jill Sheffield, Alison Smale, Jada Pinkett Smith, Caryl Stern, Meryl Streep, the Archbishop Desmond Tutu, Mpho Tutu, and Monique Villa.

Sponsored Links by DQ Promote