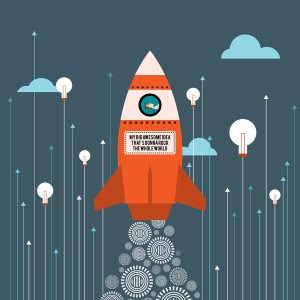 Prezi reinvented the art of presentations and now crowdfunding platform RocketHub is taking advantage of this tool.  RocketHub is the first platform of its kind to integrate Prezi into the crowdfunding equation. With a simple click, you can now embed prezis on your RocketHub project page, making it easier than ever to impress and engage with the potential funders who have the power to send your ideas into action.
You already use Prezi to share your ideas—now you can use Prezi to fund them on RocketHub.  As one of the leading crowdfunding platforms on the web, RocketHub is focused on helping individuals connect with a community that can give them the resources they need to make amazing things happen.
Vlad Vukicevic, CTO & Co-Founder, Rockethub, said of the parternship, "Prezi is an incredible tool for creative entrepreneurs. Not only have we partnered to select and support top-notch crowdfunding projects, but now all RocketHub users can seamlessly embed their Prezi presentations in their crowdfunding projects. It's an honor to work with Prezi and their talented team."
It is a truism the most innovative ideas are powerless without having people that believe in them.
"We're excited to work with RocketHub to enable companies to tell their stories in a more engaging way, and in exchange we expect them to change the world.", said Peter Halacsy, co-founder and CTO of Prezi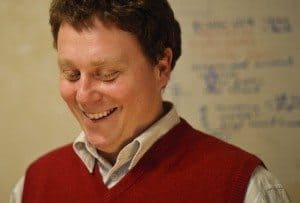 As part of the announcement the two companies have partnered with  to launch the Fuel For Ideas Challenge, a unique opportunity to use Prezi to crowdfund your ideas.  The contest gives crowdfunders an opportunity to receive a one-on-one consultation with expert Prezi designers, as well as $1,000 towards their project goals and a chance to talk with Prezi's CEO, Peter Arvai, about their ideas.
The Fuel For Ideas Challenge is open to anyone with a groundbreaking idea that they want to see turned into a reality.   All you have to do is make a prezi describing your idea and why it should get funded, and submit it as part of a RocketHub project through the Fuel For Ideas Challenge portal.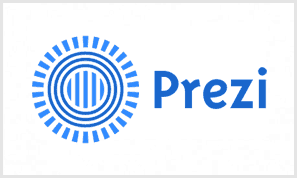 The five projects whose prezis get the most "likes" on Prezi will become Fuel for Ideas Finalists, and we are going to set up our Finalists for crowdfunding success.  The Finalists will not only receive a special one-on-one consultation with a Prezi designer to polish their prezis but also be featured on Prezi.com and in RocketHub's newsletter—exposing their projects to millions of potential funders.

Sponsored Links by DQ Promote