Law firm Dorsey & Whitney is sponsoring an event in Palo Alto titled
Ether Dollars: A Tale of Four Sites.
 The gathering is
organized by the VC Taskforce
, a group that seeks to address issues and concerns of the Venture Capitalist community.  The event is scheduled to take place in Palo Alto on November 13th, 2013.
The evening event will showcase four crowdfunding portals that have adopted different means of reaching investors. The companies will discuss how they make their platforms useful to investors and safe for those new to the world of investment crowdfunding. The event will also focus on helping entrepreneurs learn how they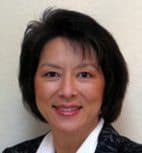 can be successful as they look to crowdfunding to source their equity funding.  The companies participating in the VC Taskforce event include:  CircleUP, Realty Mogul, Venture Health and Crowdfunder.


The moderator will be Catherine Chiu, Managing Partner at Opero Partners an advisory service group which advised growth stage companies.
As described on the Agenda the Panelists are listed below:
Panelists:
Katie Fitzgerald, Business Development, CircleUp
Katie joined CircleUp after gaining substantial experience from positions in investment banking and private equity. She began her career at Deutsche Bank advising technology companies in mergers & acquisitions. Later, Katie was with H.I.G. Capital, a global private equity firm, where she focused on identifying and evaluating investment opportunities, executing transactions, and working closely with portfolio companies across various industries and sectors, including consumer products. Katie has also gained substantial experience in both evaluating and working with high-growth consumer product and retail companies.

Jilliene Helman, Founder and CEO, Realty Mogul
As CEO, Jilliene is responsible for overseeing the strategic direction and operation of Realty Mogul, a marketplace for accredited investors to pool money online to buy shares of pre-vetted real estate investments.  Prior to founding Realty Mogul, Jilliene was a Vice President at Union Bank, where the majority of her time was spent in Private Wealth Management working with the broker-dealer, registered investment advisor, real estate lenders and wealth planners. Jilliene is a Certified Wealth Strategist, holds a Series 63 license and earned a degree in Business Administration from Georgetown University.  She has been featured in countless publications including Forbes, Entrepreneur, NYT and Bloomberg, and is a frequent speaker on the subjects of crowdfunding, real estate finance and entrepreneurship.

Andrew Farquharson, Managing Director, VentureHealth, LP
Andrew is an investor and entrepreneur with two decades of success building companies in the life sciences. Andrew is the co-founder of VentureHealth and InCube Ventures in Silicon Valley, as well as an advisor to InCube Labs, which develops breakthrough medical technologies.  Prior to joining InCube, Andrew served as a partner at the Halo Funds, where he completed a Kauffman Fellowship and led investments in a portfolio of life science firms.  Earlier in his career, Andrew served as Executive Vice President of sales, marketing and research for Operon Technologies, where he built a global sales force, grew revenues of synthetic DNA products to $40M in two years, and helped to negotiate a sale of the business to QIAGEN for $150M.  Prior to Operon, Andrew held several roles, including a variety of research operations positions at Genentech, Inc., where he managed $200M of protein therapeutic production and optimized cell lines for expression.

Andrew is an active Angel investor who received his M.B.A. from Harvard University and Bachelor's degree, with high honors, from the University of California at Berkeley.

Chance Barnett, Co-Founder and CEO, Crowdfunder
Chance Barnett is an internet entrepreneur, investor and advisor who has bootstrapped several companies from inception to over 50 million in revenue during the last 13 years.  Prior to founding Crowdfunder in 2011, Chance left an operational leadership role to become a hands-on investor and advisor for early stage growth companies, a Forbes contributor on startups and crowdfunding and a best-selling author in the areas of personal development and entrepreneurship.   In founding Crowdfunder, Chance played an early and significant role in JOBS Act legislation & regulation, engaging directly with top leadership across Congress, the White House and the SEC.   Chance received his B.A. in economics from the University of California, Santa Cruz. He lives in Venice, California, where he is an advisor or board member to a select group of socially conscious businesses and early stage startups and surfs when the waves are good.

Adrian Rich, Partner in the Corporate & Securities and Emerging Companies practice groups, Dorsey & Whitney LLP
Adrian has over a decade of experience advising early stage companies and investors alike and has been a trusted advisor through every stage of a company's development including formation, financing, (buy-side and sell-side) acquisitions and public offerings. He has extensive experience assisting companies with private and public securities offerings, university and competitive licensing, strategic arrangements, and joint ventures and also has represented pre-eminent incubators and funds. His work includes specialized expertise representing life sciences and technology companies.

Adrian received a B.A. in Economics and a B.S. in Biomedical Engineering from Johns Hopkins University. He received a J.D. from the University of Virginia School of Law.
Registration information is available here.

Sponsored