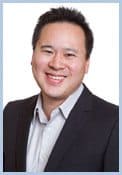 Jeremiah Owyang, previously with the Altimeter Group, announced at LeWeb internet conference his new endeavor Crowd Companies.  The internet / technology prognosticator will focus Crowd Companies on providing peer-to-peer knowledge, expert education and an access to a network of startups via a brand council.
The council will focus on what is described as the  "Collaborative Economy Movement", which includes the sharing economy, maker movement, crowdfunding, alternative currency and more. As people become empowered to get what they need from sharing services, 3D printing, and crowdfunding, what role do companies play in this process? Jeremiah's brand council has been established specifically to answer these questions and provide creative and economically feasible solutions.

Crowd Companies has made a concerted effort to line up high profile brands eager to join the collaborative economy movement. Contracts are currently in place with GE, The Home Depot, Whole Foods, Intel, Hyatt, Cisco, Ford, Western Union, Paypal, Adobe, Nestle, American Eagle Outfitters and Verizon for a total of 24 large corporations. Demonstrating the support of major players across a variety of markets is integral to both the future of Crowd Companies and the evolving business model that the collaborative economy represents.
Jeremiah's brand council will offer member-to-member council calls, an online community and organize real world events. Additionally, Crowd Companies centralizes the market experts, authors and thought leaders around the council, saving valuable time. Corporate members can quickly tap the innovation network, a contingent of hand selected startups that want to partner with large corporations.

Over the last decade, Jeremiah has led many corporations to the first phase of democratization, social media. Armed with this knowledge and strong tech roots, Jeremiah hopes that Crowd Companies will lead the nascent collaborative economy into a more mainstream movement. A new industry has sprung up, dictated entirely by people: the new solutions and perspectives provided by Crowd Companies are essential to large companies navigating their way through this new movement.