The Crowdfund Global Expo is set to take place in San Diego this coming January.  Crowdfund Weekly News, Ellenoff Grossman & Schole LLP, Invested.in, and Leverage PR, will present two full days of high-level educational sessions, networking, business development, and Keynote addresses. The Crowdfund Global Expo will take place at the San Diego Convention Center is expected to be a pivotal event for the crowdfund and finance industries.
"2014 marks the date that Title III Non Accredited Crowdfunding will join Title II Accredited Crowdfunding and ease the pathway for entrepreneurs to raise capital in the US and also afford individual investors the opportunity to consider investing in a wider array of entrepreneurial activities." States Doug Ellenoff, Partner at Ellenoff, Grossman & Schole LLP.
Current leaders and speakers include:
DJ Paul, CSO at Gate Global Impact & Co-Chair of CfIRA
Doug Ellenoff, Partner at Ellenoff, Grossman & Schole LLP
Brendan Ross, President at Direct Lending Investments
Alon Goren, Co-Founder & President of Invested.in
Kim Wales, Founder of Wales Capital and Crowdbureau
Judd Hollas CEO of Equity Net
Brendan Ross, President of Direct Lending Investment LLC
and many more crowdfunding leaders.
"We at CFIRA applaud Ms. Downs and her organization for orchestrating what will clearly be the first important crowdfunding conference of 2014. Both the breadth as well as the specificity of the agenda and the stature of the proposed speakers look to be the makings of a great and productive event." emphasizes DJ Paul, CSO – Gate Global Impact, Co-chair, CfIRA. 

"As one of the premier crowdfunding events in the industry, EquityNet is delighted to speak at the 2014 Crowdfund Global Expo and offer valuable insights from its operation of an industry-leading crowdfunding platform." Says Judd Hollas, founder and CEO of EquityNet one of the leading Crowdfund platforms.
Media sponsors for the Crowdfund Global Expo include: Crowdfund Insider, Crowd Café, Crowdfund Weekly News, SoHo Loft, and more.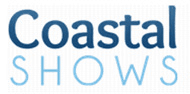 The event is scheduled for January 30 – 31, 2014.  The Crowdfund Global Expo is being organized by Coastal Communications, a company which operates multi-functional networking events and trade shows.

Sponsored Links by DQ Promote