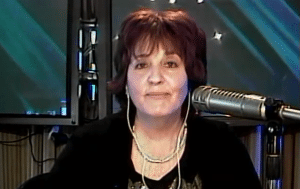 Securities attorney, JOBS Act authority and Crowdfund Insider columnist Sam Guzik was recently interviewed on It's Rainmaking Time by Kim Greenhouse.   Her guests were bestselling authors, leaders of industry, and pioneers attracting listeners from around the world.
Greenhouse, having met Guzik a the Crowdfunding Bootcamp held last year, asked him to speak about crowdfunding on her show.
This episode includes a discussion on the evolution of Bitcoin.  Guzik's segment really begins about 56 minutes into the 1 hour 37 minute show.  Greenhouse describes Guzik as,
"one of the most sophisticated and knowledgeable SEC lawyers regarding crowdfunding and investment, will cut through the hype, misinformation, and wrong perceptions surrounding equity crowdfunding to highlight current SEC conditions and real opportunities in the crowdfunding arena."
The segment is entitled; "Bitcoin & Crowdfunding – Booming, Busting, and Birthing".  Additional participants segment include Reggie Middleton, Andreas Antonopolous and Dave Scotese.
____________________________________