InvestingZone, the equity crowdfunding platform, has announced it will be helping award-winning online dating site, Lovestruck.com, raise growth-capital to fuel its ambitious international expansion plans. The company is looking to raise around £800k from both existing and new investors so that it can focus on expanding its already-established presence in Asia.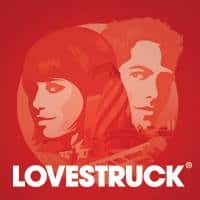 The website is a premium hyper-local service that matches urban professionals to others who live or work nearby via web and mobile. Founded in 2006, Lovestruck has gone on to become one of UK's most popular online dating sites, attracting over 23 million online visitors and more than 150,000 subscriptions worth £6.7M. The company also operates in Hong Kong and Singapore, which are now responsible for over a third of total revenues. Further investment will allow Lovestruck to continue growing its market share in the UK, Hong Kong and Singapore whilst introducing the premium dating proposition into other Asian cities.
To better manage both existing and new shareholders as it expands internationally, Lovestruck plans to use the investor reporting tools offered on the InvestingZone platform. The website will be able to use the InvestingZone hub to regularly communicate quarterly financials and quarterly summaries so that investors can keep track of the company's performance and progress.
MD and co-founder of Lovestruck Brett Harding stated, "We have a strong relationship with InvestingZone's parent company E-Synergy, whose East Midlands Early Growth Fund has already invested in the company alongside angel investors. The plan is to augment additional investment from incumbent investors with new funds via InvestingZone, and then use the innovative platform to keep shareholders abreast of our progress in a highly efficient professional manner."
Jean Miller, CEO of InvestingZone reflected on Lovestruck's decision to raise growth-funding on the InvestingZone platform by noting, "We applaud Lovestruck's senior executive team for recognizing the importance of good corporate governance practices as it looks to expand in new regions. Good investors relations are the sign of a professional company and will ensure shareholders can track the performance of Lovestruck. This sort of due diligence will also help lay the groundwork for governance structures that can help form the basis of a durable business model in the long-term."


She continued, "Lovestruck is an example of a truly innovative company that has developed a strong platform which can be used as the basis for future growth. The company was an early advocate of adopting a mobile first strategy – launching a mobile app in 2010, followed by in-app purchases, which now accounts for 20 percent of revenues. In addition, it has built up a successful marketing strategy that will support growth plans. The company has already started trialing multi-channel TV in the UK and outdoor advertising in Asia to great effect."

Sponsored Links by DQ Promote