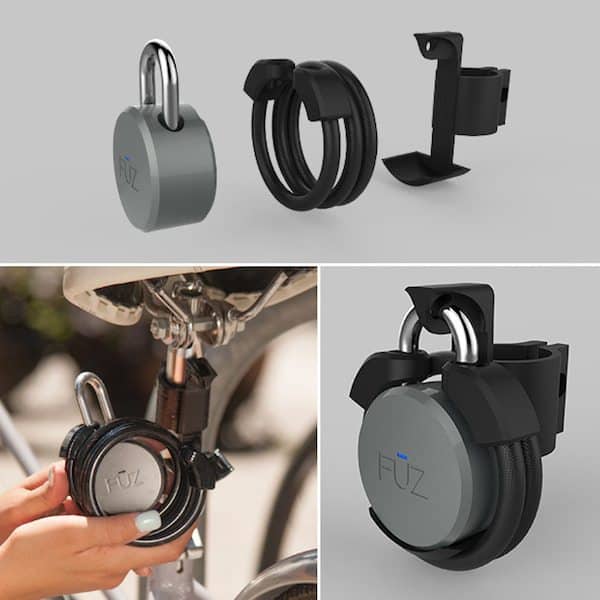 FŪZ Designs' Noke is continuing to be a huge hit on Indiegogo! The Utah-based company launched the Bluetooth padlocks campaign on the crowdfunding giant on August 18th and it reached its initial $100,000 in a matter of days. Now, after only ten days, the project has raised over $390,000 by close to 4,000 backers.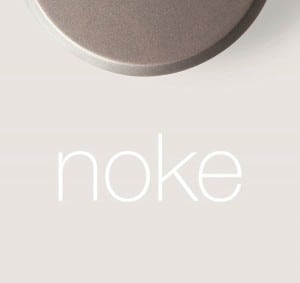 As previously reported, Noke is described as the "world's first" Bluetooth padlock that will keep possessions easily and safely secured without any worries. The project's team wrote, "Keys have been used to open locks for centuries. But keys have the same problems today as they did back then. They are easy to lose, they can be stolen, they are a pain to share, and if you share them, you must get them back. Sharing combinations has its own set of issues."
"At FŪZ Designs, we thought it was time to put those problems behind us, so we created Noke. By using Noke and your smartphone, you'll always have easy access to all the important things in your life. In addition, you'll be able to share access to your possessions easily, safely, and securely."
Upon downloading its iOS or Android app, Noke automatically finds and pairs to their Bluetooth 4.0 enables smartphone. The device can be personalized by being named and given a photo. To unlock the Noke, simply press the shank. This makes the lock wake and search for the phone that it's connect to. If the phone is within 10 feet, Noke will instantly unlock so the user can be on their way. There is no need to launch the app or even remove the phone from any pockets or purse.
Along with protecting items, Noke has the following features:
 Sharing: Using the app, Noke allows instant and secure sharing. You can choose permanent, one-time, or custom settings.
History: Noke is great in an office environment. In addition to granting access on specific days and times, you can use the history function to track who is using your Noke and when.
Quick Click Access: The patent-pending Quick-Click technology allows you to create a custom access code. If you are ever without your phone, simply key in those clicks and your Noke will instantly unlock for you. You'll never worry about being stranded again.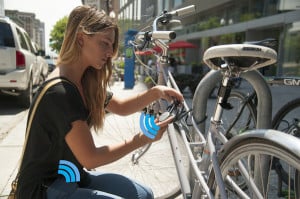 Although Noke sounds very effective, backers have began to question the lock's design and if there should be any improvements. During a recent update, the FUZ Design team stated, "Tow concerns that were raised several times were proximity and dead batteries. The proximity part is our fault. We should have made it more clear that proximity can be reduce in the app and the auto-unlock feature can be completely disabled if you like. Then, you can require yourself to press unlock in the app to open your Noke. These two features will help alleviate your concern about proximity."
"Regarding a dead battery, we figured allowing you to remove the back with a pin was a good option in the event of a dead battery. Upon further review, in the interest of security, we are going to change this and keep the back locked any time Noke is locked. This will prevent any unauthorized access into the battery compartment and allowing a neighbor to steal your battery or do any number of destructive things to your lock."
"Instead of allowing access, we will allow you to 'jump-start' your Noke if your battery ever dies or gets so cold it may not function properly. We believe this is the safest solution. Now, before we get you too fixated on this, please understand there is a battery meter in the app. Every time you unlock Noke, you will have the ability to check battery level. Further, we will give you a warning as the battery gets low so you'll have a couple months to change it. This really is a backup plan, not something to worry about as something you're ever likely to need."
The campaign is set to close on September 17th.
Have a crowdfunding offering you'd like to share? Submit an offering for consideration using our Submit a Tip form and we may share it on our site!