On Thursday (October 16th), One Spark, which has been dubbed as the "World's Crowdfunding Festival," announced it was forming its very own Creator Academy to help current and future project creators to achieve their goals, raise funds, and achieve the most value.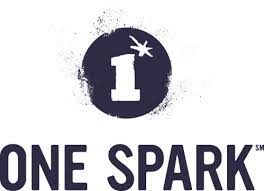 The One spark Creator Academy will take place in Jacksonville, Florida April 7-12, 2015 with the event called "Project Launch: masters of the Pitch," which will take place at the Museum of Contemporary Art Jacksonville (MOCA), a cultural resource of UNF, with over 125 artist and entrepreneurs in attendance.
Based on feedback from past creators in focus groups and online surveys, One Spark designed Creator Academy for 2015 to help creators identify how to utilize the platform to achieve business goals and increate successful outcomes. The event will also offer training from festival experts, business leaders and entrepreneurs to help creators accelerate their success and be part of the collaborative community.
One Spark executive director and chief operating officer, Joe Sampson stated, "Our primary mission is to connect creators from all walks of life with the resources needed to launch ideas. Let's face it, it's tough to turn an idea into reality. The Creator Academy's curriculum provides the knowledge creators need to better leverage the resources available at One Spark events.
One Spark Creator Academy curriculum was developed by One Spark in partnership with Dawn Emerick, who has a doctorate in educational leadership and social marketing. She is also the principal owner of Impact Partners. Al Emerick, pitch expert and brand strategist, will serve as the director and main instructor for the One Spark Creator Academy.
Al Emerick is a former adjunct professor at the University of North Florida and Jacksonville University and also volunteered at One Spark 2014 as emcee for the opening and closing ceremonies and as host of the Creator Campfire Chats, one of the precursors to the One Spark Creator Academy.
"There are so many great ideas and people showcasing at One Spark, and creators need help communicating their project's concept and value," Emerick explained. "I specialize in brand communication so this was a natural fit for my company to take on. Plus, helping new startups and businesses something I'm passionate about."