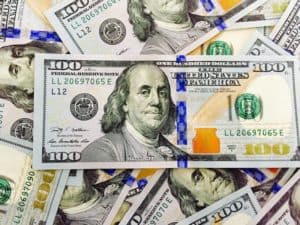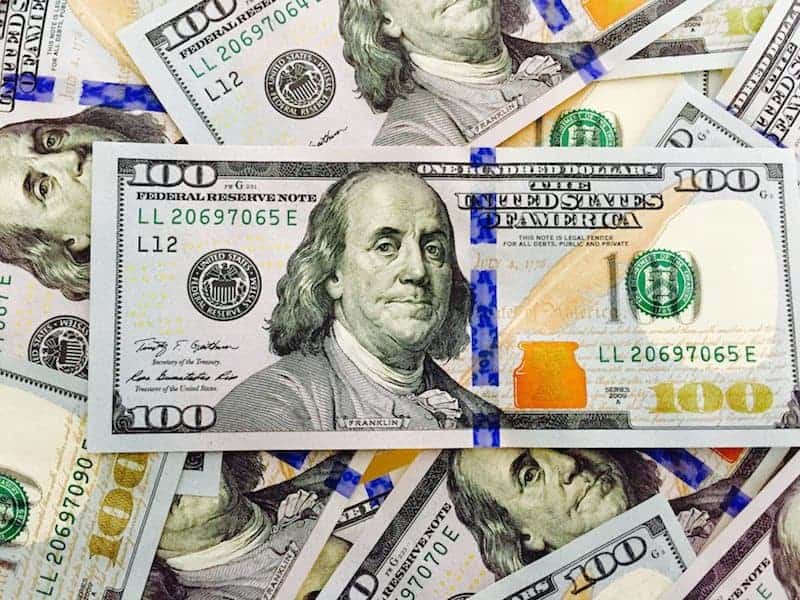 OTC Markets, a financial marketplace for over 10,000 US and global securities, has published a first ever OTCQX Best 50 performing companies listed on their marketplace. The criteria used was an equal weighting of one year share price performance in 2014.  Granted we are in the midst of a bull market, something that never lasts forever, but these smaller companies have performed quite well – especially if you compare them to any number of indexes.  On average, companies in the OTCQX Best 50 delivered a return of 52% in 2014.
The top-ranked company overall was Western Lithium USA Corp. (TSX: WLC; OTCQX: WLCDF), a Canadian company that has traded on OTCQX since 2011.  The top performing US company was Unilens Vision Inc. (OTCQX: UVIC), a Florida based company that through its subsidiaries develops, licenses, manufactures, distributes and markets contact lenses primarily under the C-Vue brand directly to independent eye care professionals.
According to OTC Markets, these companies traded an aggregate amount of $4.6 billion in 2104.  About 75% of these companies are also listed on other foreign exchanges like the London Stock Exchange or the Toronto Stock Exchange.  Approximately half paid a dividend adding some income to the capital appreciation.
Jason Paltrowitz, Executive VP of OTC stated that they offer the most efficient trading for "established, investor friendly US and international companies".  He touted the oppoertunity for investors to capture global diversification while international corporations could gain exposure to US investors.
"We are proud to recognize the most successful OTCQX companies in our inaugural OTCQX Best 50, which are helping enhance market transparency and deliver long-term value for their shareholders,"  said Jason.
The 2015 OTCQX Best 50 companies are:
| | | |
| --- | --- | --- |
| 1 | Western Lithium USA Corp. | WLCDF |
| 2 | NioCorp Developments Ltd. | NIOBF |
| 3 | Cynapsus Therapeutics Inc. | CYNAF |
| 4 | POET Technologies Inc. | POETF |
| 5 | Titan Medical Inc. | TITXF |
| 6 | Brazil Resources Inc. | BRIZF |
| 7 | CRH Medical Corp. | CRMMF |
| 8 | Concordia Healthcare Corporation | CHEHF |
| 9 | Audio Pixels Holdings Ltd. | ADPXY |
| 10 | Balmoral Resources Ltd. | BALMF |
| 11 | Unilens Vision Inc. | UVIC |
| 12 | Novo Resources Corp. | NSRPF |
| 13 | Norsk Hydro ASA | NHYDY |
| 14 | ProMetic Life Sciences Inc. | PFSCF |
| 15 | Commercial International Bank Ltd. | CIBEY |
| 16 | First BancTrust Corp. | FIRT |
| 17 | Marks & Spencer Group PLC | MAKSY |
| 18 | Kroton Educacional S.A. | KROTY |
| 19 | Klondex Mines Ltd. | KLNDF |
| 20 | Virginia National Bankshares Corporation | VABK |
| 21 | Trevali Mining Corp. | TREVF |
| 22 | Blackhawk Bancorp, Inc. | BHWB |
| 23 | WPT Industrial Real Estate Investment Trust | WPTIF |
| 24 | biOasis Technologies Inc. | BIOAF |
| 25 | Columbus Gold Corp. | CBGDF |
| 26 | Nautilus Minerals Inc. | NUSMF |
| 27 | GWR Global Water Resources Corp. | GWGWF |
| 28 | Tribute Pharmaceuticals Canada Inc. | TBUFF |
| 39 | Fresenius SE & Co. KGaA | FSNUY |
| 30 | Imperial Tobacco Group PLC | ITYBY |
| 31 | Turkiye Garanti Bankasi A.S. | TKGBY |
| 32 | Cortland Bancorp | CLDB |
| 33 | Meritage Hospitality Group, Inc. | MHGU |
| 34 | Coastal Banking Company, Inc. | CBCO |
| 35 | Wolseley PLC | WOSYY |
| 36 | Heineken N.V. | HEINY |
| 37 | JBS S.A. | JBSAY |
| 38 | BE Semiconductor Industries N.V. | BESIY |
| 39 | Technicolor | TCLRY |
| 40 | Franklin Financial Services Corp. | FRAF |
| 41 | Estacio Participacoes S.A. | ECPCY |
| 42 | Mahanagar Telephone Nigam Limited | MTENY |
| 43 | Royal Hawaiian Orchards, L.P. | NNUTU |
| 44 | Greater Hudson Bank, NA (NY) | GHDS |
| 45 | Klabin S.A. | KLBAY |
| 46 | Golden Queen Mining Co. Ltd. | GQMNF |
| 47 | First Resource Bank (Exton, PA) | FRSB |
| 48 | Home Retail Group PLC | HMRTY |
| 49 | Zurich Insurance Group Ltd. | ZURVY |
| 50 | Freedom Bank of Virginia (Fairfax) | FDVA |
 

Sponsored Links by DQ Promote