Do you have an amazing FinTech startup concept? Are you looking for co-founders and mentors? Then this event is perfect for you.
A week from today over 70 potential co-founders and dozens of mentors (with money) are gathering in New York City with the sole objective of creating several new companies.  The  FinTech Founder Match is a high powered group of financial disruptor types and investors and they are accepting applications now – but better hurry as the deadline is tomorrow (Saturday, August 1st).
Kiran Lingam, one of the event organizers, explained the event to Crowdfund Insider:
"We are bringing together a highly curated group of engineers, serial entrepreneurs and subject matter experts who are interested in starting new FinTech ventures with the hope of sparking the creation of several new companies. Existing early FinTech founders and investors will also be on hand to help guide our discussions and provide mentorship."

"The opportunity in FinTech today is enormous, with markets measured in the trillions rather than billions.  The news is dominated by large venture capital financings to seemingly overnight success stories as well as big banks looking to jump into the fray."

"What is less talked about, however, is that it often takes 6-24 months to get a FinTech company off the ground (i.e. from 0 to 1). There are a large number of savvy entrepreneurs chasing these opportunities and fighting through each of their individual "chicken and egg" dilemmas.  Key challenges include building out a strong team, establishing infrastructure, gaining a deep understanding of applicable regulation, lining up equity and debt financing and getting initial customer traction."

With events like the FinTech Founder Match alongside education, regulatory guidance, access to infrastructure and channel partners, we hope to accelerate this process for quality entrepreneurs and provide a solid base from which they can attack these large markets."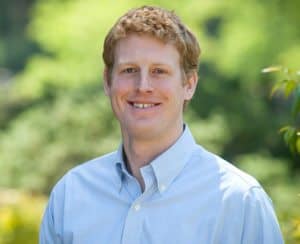 FinTech startups are red-hot right now.  The internet has completely transformed many different industries and now it is the finance industry's turn. The FinTech Founder Match will feature keynote speaker Brendan Dickinson of legendary VC firm Canaan Partners.  Canaan has invested in multiple Unicorns including Lending Club – an unqualified investment home-run. They wouldn't mind discovering a few more FinTech success stories – so perhaps this is your chance.