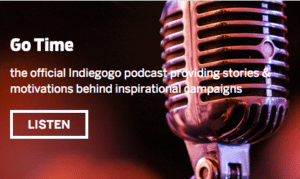 Indiegogo has been the catalyst for a growing number of very successful projects.  From film, to tech, and more, Indiegogo is a poster child for the vibrant new step in the capital ladder of crowdfunding.
Having covered more than a few crowdfunded products, I can attest to the fact that creativity and innovation thrives on platforms like Indiegogo.  I continue to be amazed, and impressed, by the individuals that create new and compelling products with the support of the crowd.  So why not share some of these fascinating stories to a broader audience? Well, effective immediately Indiegogo is launching a new PodCast series hosted by David Mandelbrot and Bret Harris.  Mandelbrot is the Chief Operating Officer of Indiegogo, and Harris is the Director of Business Development – so you know they have the inside scoop on all things Indiegogo.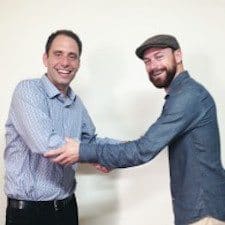 Called "Go Time", the series is designed to provide an "intimate" behind the scenes perspective of the people using the Indiegogo platform.  According to Indiegogo;
"This show is about eliminating excuses by illuminating the pathways to success, and serves as its own example as Bret & Dave pursue their passion of launching their own podcast…one hilarious and naive step at a time."
Available on SoundCloud, iTunes and Indiegogo, the free, one-on-one, interviews seek to "uncover the challenges, successes and motivating factors experienced by those pursuing their passions".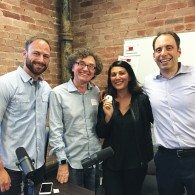 Crowdfunding is NOT easy. Most campaigns fail as they lack either a compelling product or the creator has not dedicated the amount of time/effort necessary to drive a successful project.  Slava Rubin has explained in the past that Indiegogo makes it easy for creators to reach out to their network and generate support. Then those backers can be called on to spread the word. Indiegogo can then be the fuel to push things even higher.

Currently, Indiegogo has three episodes live featuring the campaigns of the Old Bus Tavern Community Bus, Miracle Messages and Temple of Promise – Burning Man 2015 (very timely for those heading to Burning Man now).  Three more episodes are already in the queue and will be released soon.

So if you are considering launching your own campaign and you want to listen to some true-life adventures in crowdfunding.  Here is your chance.

Sponsored Links by DQ Promote