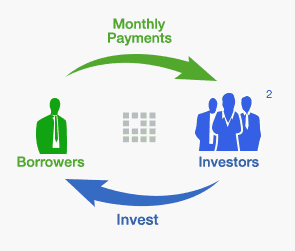 Lending Club (NYSE: LC) is now available to investors in Missouri, South Carolina, and Tennessee, bringing the total number of states available to retail investors to 39. Lending Club, the largest marketplace lending platform in the US, allows anyone to invest in loans with as little as $25.  Lending Club states that historical returns for investors range from 5.19% to 8.88% contingent upon loan grade (A through C). Lending Club continues to add states to the list that allow retail investors to participate on the platform side-by-side with institutional investors.
Renaud Laplanche, CEO of Lending Club, said the company was excited to expand consumer credit as an asset class for retail investors.
"There are now well over 100,000 active investors in 39 states enjoying the benefits of high-yield and broad diversification that were previously only available to banks and large institutional investors," commented Laplanche.
Many online lending platforms limit participation to accredited investors or large institutional money. Since 2007, Lending Club has facilitated over $11.7 billion in consumer loans.