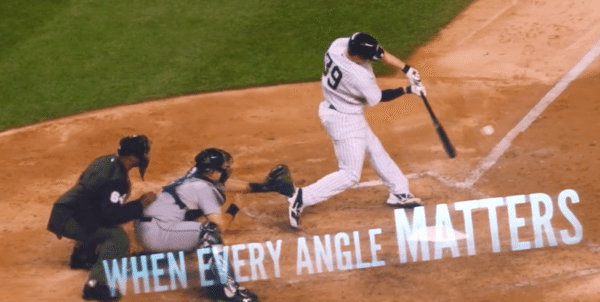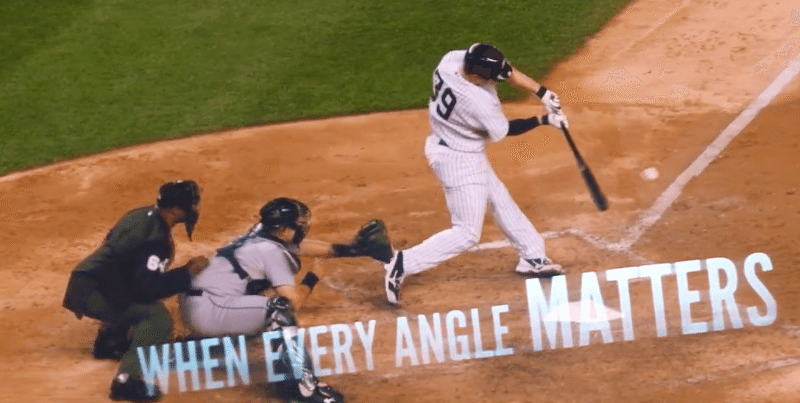 Replay Technologies, the developer of free-dimensional video, or freeD, a video format that gives sports fans a dynamic 360 degree, 3D viewing experience of their favorite professional sporting events, has linked with OurCrowd for its private equity raise.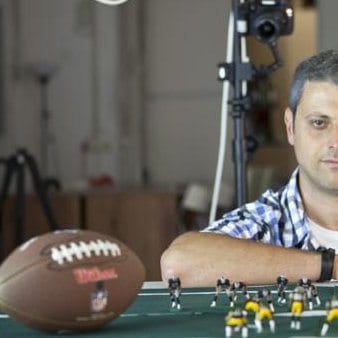 Who doesn't remember that bullet-dodging scene in The Matrix, after Neo tells us that he knows kung-fu? If readers want to watch sports in a way better than The Matrix, as a true 3D scene, comprised of 3D "pixels" (called voxels) that faithfully represent reality, they should check out this tech startup led by CEO Oren Yogev, a Technion-trained physicist and electro-optical engineer with a deep background in high-end military technologies.  Watching freeD video is Replay's first step toward a complete virtual reality (VR) product for sporting events, which, if readers view the clip below will certainly find fascinating. More than 62 videos from Replay Technologies can be viewed here. Warning: readers may experience was thoughtleader Dan Coyle calls "the HSE" in his book The Talent Code.
OurCrowd highlights why investors should consider supporting Replay Technologies:
Re-envisioning the way fans watch sports: Global viewership of sports is constantly breaking records. The 2015 Cricket World Cup match was seen by nearly 1 billion people. Neilsen estimates that the 2008 Summer Olympics was viewed by nearly 5 billion individual viewers, or around 70% of the world's population. It is no surprise therefore that sports broadcasting is such an enormous industry.
Significant revenue and a customer base to envy: Replay has already built relationships with all the major US leagues along with many of the top professional sport teams, including the NFL, NBA, MLB, NCAA, UEFA, Yankees, Dodgers, Mavericks, Ravens, NBC and ESPN.  Replay's freeD footage was used at the past UEFA Champions League games, the 2012 Olympics, and is expected to feature at the upcoming Super Bowl 50. This strong customer base is expected to generate over $7.4M* in revenue for 2015, based on the company's current projections, up from $1.3M in 2014.
Building an exciting sports content business while preparing the field for a full virtual reality viewing experience: We believe Replay's current business opportunity in sports broadcasting has the potential to be very large, and used widely across the global industry with the belief that the virtual reality business opportunity may be even greater. Virtual reality and augmented reality are poised to become mainstream technologies over the next few years with the market estimated to reach over $150B in yearly revenue by 2020 (Digi-Capital).
Diverse management team experience and impressive co-investors: Replay is led by CEO Oren Yogev, a Technion-trained physicist and electro-optical engineer who spent more than a decade working on laser guidance systems, drone manufacturing and video recognition platforms. CTO & Co-Founder Matteo Shapira,  a leading expert in innovative computer graphics and COO & Co-Founder Aviv Shapira, an aerospace engineer who had co-founded several companies, round out the executive team.
Registered OurCrowd investors may learn more detailed information about Replay Technologies' fundraise, which closes 10 November, here.

___________________________________________

Cowboys Seahawks Game NOV01 2015 from Replay-Technologies.com on Vimeo.

Have a crowdfunding offering you'd like to share? Submit an offering for consideration using our Submit a Tip form and we may share it on our site!

Sponsored