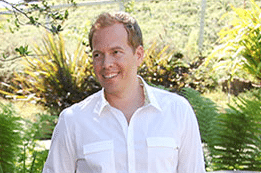 Over the past several years equity crowdfunding platform Fundable has migrated from an investment listing service to a portfolio of applications and services designed to deliver a complete ecosystem for early stage companies. Now leading under the banner of Startups.co,  the company states it is "growing like crazy". Zana is the newest acquisition to the virtual conglomerate.
Will Schroter, founder of Fundable, explains that Zana is the brainchild of his friend Shea Tate-Di Donna. Zana is an extension of Shea's dream to democratize the type of learning often reserved only for venture-funded Silicon Valley companies.  Schroter believes that educating entrepreneurs is "one of the most critical initiatives we've ever embraced".
During the past 3 years, Schroter and his team has acquired; Clarity.fm, Zirtual, Launchrock, KillerStartups and most recently Zana.
Schroter highlights some company data points;
Startups.co has registered over 1 million startups and 20 million backers, followers, and customers of those companies.
Fundable has helped startups raise over $200M in funding commitments in every industry.
Launchrock has helped 400,000 companies attract over 16 million registered followers and early customers.
Clarity has brought 4,000 world-class mentors to Founders who are now on the phone every 90 seconds with a new expert.
Zirtual Assistants have given Founders back 359,000 hours in the last year alone by joining their team—that's over 1,000 hours of support every day.
Today the company states it touches around 1 million startups with its vision of building a platform to help any and all aspiring entrepreneurs.

Startups.co expects to hire more than 100 new employees during the coming year while building a new "campus" in Columbus, Ohio.

Sponsored Links by DQ Promote