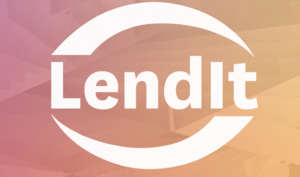 On Monday, organizers of the online lending conference, LendIt, announced the launch of LendIt China 2016, its inaugural Chinese conference, which will take place in Shanghai on July 17-18, 2016.
According to LendIt, the event will bring together the marketplace lending platforms from all over the world with China's top Internet finance firms. It is also set to attract Internet finance groups from Consumer Internet companies, Banks, Insurance companies, and Securities firms from across China.
Explaining why they decided to launch the new conference, the LendIt organizers noted:
"The Internet finance industry in China is booming but the industry faces significant operational and regulatory challenges. Chinese online lending companies struggle for credibility and must deal with fraud, a weak credit infrastructure, and a lack of regulation. LendIt China will highlight the best firms from around the world and from within China to focus on the best practices that make a positive impact on society. With more than 1,000 decision-makers, LendIt China will be the annual gathering of world leaders who come together to network, learn, and launch new products in what will be the highest profile event in the Chinese Internet Finance industry."
The organizers noted that LendIt China 2016 participants will engage in an intense two-day experience including high level panel discussions and keynote presentations highlighting emerging market trends, risk management best practices, cutting edge technology innovation, executive talent recruitment and development, cross-border investment and financial service partnerships.
Jason Jones, Co-Founder of LendIt, commented:
 "The Chinese Internet Finance market has grown rapidly over the past few years but has also experienced several high profile cases of fraud, which has rattled investor confidence. The fundamentals of the industry remain solid and the leading platforms empower investors while providing access to capital for consumers and small businesses. As the Chinese economy shifts towards a consumer-oriented consumption economy, high quality online lending and wealth management solutions are critical to funding the fabric of the Chinese society."
He then added:
 "LendIt China intends to highlight the best Chinese companies and feature world's top player to re-instill confidence in this amazing industry."
Sponsored Links by DQ Promote