Cloud Lending Solutions, a Software as a Service (SaaS) company that powers online credit/lending platforms, has signed a new agreement with Flexx – a nationwide provider of forklift rental and leasing programs.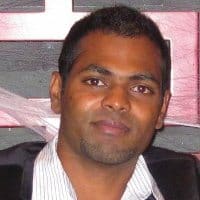 Cloud Lending Solutions CEO Snehal Fulzele released a statement on the transaction;
"Flexx's equipment leasing program is growing at a rapid pace and needs to keep up with demand. CL Originate and our newest product, CL Lease, enable Flexx to streamline their processes and workflows, integrate their 3rd party applications, and consolidate their data so that they can be alert to new opportunities and more effectively serve their customers. We are proud Flexx chose Cloud Lending Solutions as their trusted partner to deliver leasing applications that drive innovation."
Cloud Lending Solutions is providing a growing number of services that previously were provided by traditional banks. Mike Sheehan, President of Flexx, explained that Cloud Lending created the ability to automate the entire process in a single system. End to end.  Of course, this manifests itself in lower costs for both vendor and customer and better service for anyone using the Flexx platform.
While traditional banks are listed among the clients of Cloud Lending it is pretty interesting to see where this is going. Cloud Lending is disintermediating traditional financial firms with better, faster more agile online services. It saves money and time – no branches necessary.