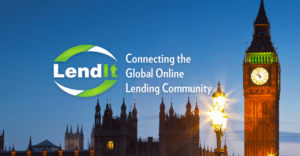 LendIt, a global conference and events organizer established by Jason Jones, Peter Renton and Bo Brustkern, has announced a strategic partnership with AMTD Group Limited (AMTD). LendIt released the news during its annual LendIt Europe conference taking place in London today. AMTD and LendIt had previously partnered with AMTD on the Global Fintech Investment Summit held in Hong Kong in July 2016.
AMTD is a licensed, non-bank financial services group that offers a wide range of financial services and solutions to corporate clients, institutional investors, insurance companies, public funds, private equity investors, high-net-worth individual ("HNWI") clients and retail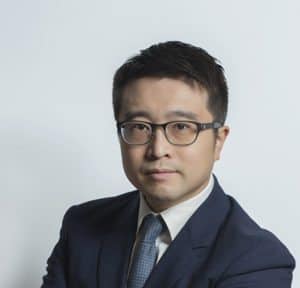 clients based in China, Hong Kong, Taiwan and other overseas markets. AMTD is also a strategic shareholders of Dianrong.com, one of China's leading P2P internet finance companies.
During the past few years, AMTD has focused on technological innovation and is dedicated to forging a channel of communication and cooperation between the top global Fintech players and Asian capital. AMTD is keen to support the latest Fintech innovations among Asian and global markets, and promote the healthy and dynamic development of the global internet and Fintech space.
Calvin Choi, Chairman and President of AMTD Group and Jason Jones, co-founder and President of LendIt, will serve as Co-Presidents of the Joint Global Office, with overall strategic oversight.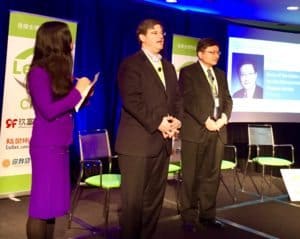 Jones told Crowdfund Insider;
"We are thrilled to deepen our partnership with AMTD which will further help leading fintech companies from around the world establish relationships with Chinese investors and companies. As the fintech sector continues to grow and mature, we are committed to further extending our role as a key facilitator of investment activity in this space."
LendIt was established with a vision to connect global internet finance and Fintech leaders, resources and capital and forging a platform for information sharing and business expansion. This latest collaboration be marks the next stage of a long-term partnership between AMTD and LendIt, on the back of the inaugural LendIt-AMTD Global Fintech. AMTD and LendIt jointly stated they are committed to cultivating the global Fintech industry through resources sharing, capital infusion and technology development.

LendIt described the Fintech industry as continuing to reshape traditional finance and beyond, with innovative, revolutionary and disruptive impact through a series of frontier innovations driven by data and technology. Headline examples of this shift include BlockChain, Robo-Advisors and Big Data analytics. At the same time, investment and capital movement in this space continue to build on enormous activity in recent years with accelerating momentum, fueling a fast growing and highest-potential investment areas globally. LendIt believes the global Fintech industry would benefit from a pioneering platform with global strategic vision, top local capability and insights with in-depth industry resources.

Commencing with a "Joint Global Office", AMTD and LendIt commit to jointly forge a world-class, revolutionary linkage between Asian and global capital and technology, and dedicate to pioneering a new era of internet, Fintech and emerging industries

Sponsored Links by DQ Promote