Singapore-Based Bambu announced that Aki Ranin will join Bambu as its Chief Operating Officer, brings more than 15 years of technology experience to his new role. He will report to Ned Phillips, Bambu's Founder and CEO.
"Through joining Bambu I will boost the team's ability to capture the overwhelming demand and momentum we are seeing in the Asian wealth market for Robo-Advisors. The B2B platform offered by Bambu allows both financial institutions and non-financial players to offer savings and investment products to their users across a multitude of channels," planned Ranin. "Through the partnership with Tigerspike and Bambu, I have already established a great collaborative relationship with Ned and team, and couldn't be more energized by this unique opportunity to change the Asian wealth landscape. My initial focus at Bambu will be to work closely with Ned on business development and key partnerships such as Thomson Reuters to deliver and execute on the market demand. I'm joining a great team and look forward to supporting Ned and the investors towards the upcoming Series A round."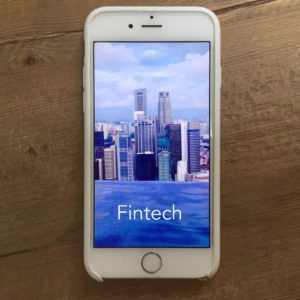 In Ranin's previous role as Commercial Director for Tigerspike, he focused on growing the financial services business across Southeast Asia, establishing the partnership of Tigerspike and Bambu during which Tigerspike incubated Bambu as a startup within the Tigerspike offices. Through this partnership, Tigerspike served as an extension of Bambu's staff, delivering front-end components to the Bambu platform in cooperation with other Bambu partners including Amazon Web Services and Finantix.
Earlier this year, the B2B Robo-advisor platform received USD $400,000 in a seed funding round led by Tigerspike and angel investors. The funding will be used to boost the Bambu team and to build out the product and expand into other regional markets.