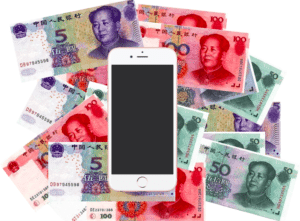 Singapore-based MC Payments has acquired a controlling stake in Genesis Payment Solutions.  Genesis is a company that is used by Alipay, part of Alibaba, to acquire merchant accounts on its behalf. Genisis helps retailers process payments from Chinese tourists using Alipay – the country's leading eWallet provider.
According to MC Payments, the agreement will allow MC Payments to gain direct access to Genesis' merchant acquiring license with Alipay, along with its entire book of customers.  This will help MC Payments in its quest to boost customer acquisition and to expand its portfolio of services to its accounts.
MC Payment expects to add value by integrating its technology and operations, and using its regional business network to grow the newly acquired business in key target markets of Singapore, Malaysia, Thailand, Indonesia, Hong Kong and Australia.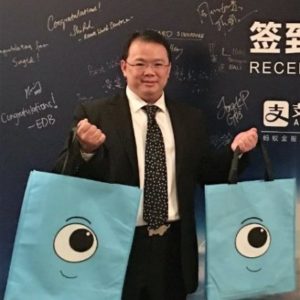 Jong Kim Poh, Genesis' Founder and Managing Director, will remain in charge of the company and also join MC Payment's senior management team. Jong said;
"MC Payment is one of the fastest growing Fintech payment companies in Asia and I am honoured to be part of the team. Their strong reputation and operational strength, coupled with our status as an Alipay acquirer represents significant growth opportunities for MC Payment in the region."
Anthony Koh, Founder and Group Chief Executive of MC Payment, said he was very pleased to keep Jong on board as part of the deal.
"The opportunity to partner with Genesis and Alipay in providing value to new and existing merchants is an exciting one, and I am confident that together, we can strengthen MC Payment's position as a regional acquirer."
According to MC Payment's Chief Investment Officer David Z Wang;
"Chinese outbound tourists to the Asia Pacific region have been growing at 26% the past seven years with yearly expenditure at US$45 billion1. Alipay has almost 500 million users now and this is a great partnership for MC Payment to grow our payment solution products and aggressively target new merchants."
Genesis has acquired hundreds of merchants that now accept Alipay as a payment method since its launch in 2014. These merchants include Metro Department Store, Sincere Fine Watches, Risis and OSIM International.
Founded in 2005, MC Payment has experienced accelerated growth over the past 12 months, raising S$9.5M in a Series B round and a strategic investment round, as well as opening new offices in Bangkok and Bali.