Accenture announced on Wednesday the opening of its North America Innovation Center for Finance and Risk, which is located in New York City. According to Accenture, the new center seeks to help financial services companies quickly develop and scale advanced data and analytics capabilities.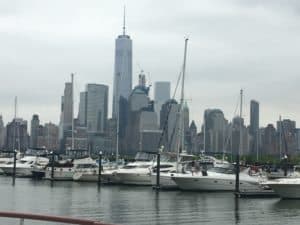 The company also revealed that the center focuses on developing solutions for finance and risk data management, data engineering, advanced analytics, artificial intelligence, and reporting. It will offer consulting, development and operation services. The center already has over 20 industry partnerships at universities, fintech startups, and financial institutions. While sharing more details about the center, Antonio Castro, the innovation center's lead for Accenture Analytics, part of Accenture Digital, stated:
"Our new Innovation Center for Finance & Risk fosters deep collaboration between our clients and Accenture data scientists and technology experts, who understand their challenges. Together, we can work quickly and effectively to ideate, prototype and scale solutions. The center has already enabled us to accelerate delivery of next-generation data platforms, including building the data pipelines, models and dashboards for risk, marketing and performance reporting for a number of leading financial institutions."
Luther Klein, the center's lead for Finance & Risk Services, then noted:
"This is all about accelerating innovation for institutions that operate in the North American market. With the center, we are providing a combination of data analysis, quantitative modelling and functional resources that we can scale to support our clients' needs. By using tools such as Python and Spark, banks are able to leverage the center to enhance their finance and risk capabilities and generate deeper analytics insight around big data. These approaches are creating value for their businesses by streamlining operations and fast-tracking the delivery of data management and traceability initiatives."
Accenture added the center is part of its Innovation Architecture, which combines capabilities from across the company to help clients develop and deliver disruptive innovations, and to scale them faster.