Online lender Lendix announced on Monday that Bpifrance has joined its lending platform through a co-financing fund. Along with Bpifrance, Lendix has reported attracted other leading investors to the fund, including CNP Assurances, Groupama, Zencap AM (OFI group), Matmut or the "Prêtons Ensemble" fund managed by Eiffel Investment Group. It is also sponsored by Aviva France, AG2R La Mondiale, MGEN, and Klesia.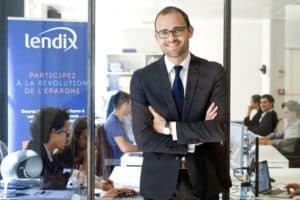 According to Lendix, Bpifrance's new commitment brings the fund to the likely size of its hard cap set at 90 million euros. The lender noted that this fund complements a first-generation investment vehicle and thus brings to 116 million euros the amounts provided by institutional investors for the growth of French and European companies through the online lender's platform. The funds are now intended to be lent during the year 2017 to small and medium-sized companies in France, Spain, and Italy. They will be added to the loans made by private investors also from these three countries. Olivier Goy, president and founder of Lendix, also commented:
"We are delighted to welcome Bpifrance as an institutional lender on Lendix. We see a commitment beyond individual and institutional investors of a French leading public institution in favor of the real economy." 
Lendix added that with the aim of reaching the maximum fund size soon, it is in advanced talks with the European Investment Fund.