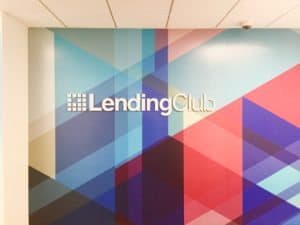 Lending Club (NYSE:LC) has filed an 8-K with the results of the Annual Meeting including the election of Directors.
Present at the Annual Meeting in person or by proxy were holders of 313,460,225 shares of common stock, representing 77.7% of the shares of common stock outstanding.
According to the 8-K, the three existing Directors were approved. CEO Scott Sanborn, along with Lawrence Summers and Simon Williams were re-elected to terms on the board until 2020.
The vote tallies were as follows:
Nominees

 

For

 

Withheld

 

Broker Non-Votes

Scott Sanborn

231,733,112

2,464,510

79,262,603

Lawrence Summers

189,603,973

44,593,649

79,262,603

Simon Williams

192,466,148

41,731,474

79,262,603
Additionally, shareholders approved the ratification of Deloitte, Touche as Lending Club's independent auditors and approved the company's compensation of executive officers.
There were no other items up for vote by Lending Club shareholders.