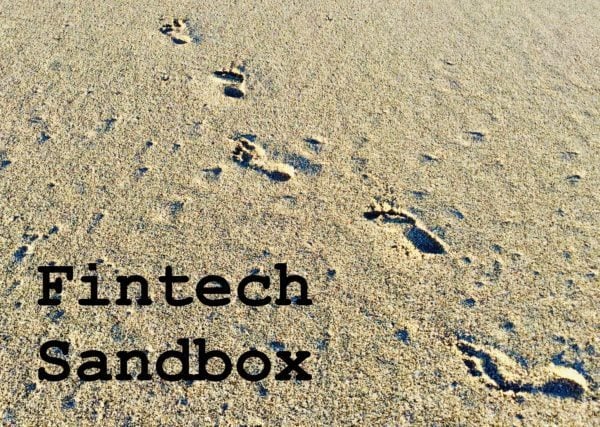 The Financial Conduct Authority (FCA) has published an update on the Fintech Sandbox and has provided a list of the firms that have been accepted into the second cohort of the program. The FCA is a trailblazer in the Sandbox concept and the approach to dealing with, and encouraging Fintech innovation, has now been replicated around the world.
The regulatory sandbox allows businesses, both established and early stage firms, to test new products, services, business models and delivery mechanisms in a live environment while ensuring that consumers are appropriately protected. The FCA Sandbox is part of Innovate, an initiative kicked off in 2014 to promote competition in the interest of consumers.
The FCA says it received 77 submissions for the second phase of the sandbox, an increase over cohort one, with 31 applications meeting the sandbox eligibility criteria. The current cohort consists of the 24 firms that are ready to begin testing shortly. The FCA reports that tests will be conducted on a short-term and small-scale basis and the agency has worked with the sandbox firms to agree testing parameters, building in consumer safeguards. In addition to the firms below, seven firms were not ready to begin testing and may be part of cohort three. The accepted applicants represented a diverse range of services and a variety of geographies. Accepted propositions from firms cover a range of ideas including distributed ledger technology (Blockchain) based payment services and artificial intelligence software to observe client behaviour and better determine client preferences before financial advice is given. The FCA added that in the sandbox's first phase, the majority of firms were based in London with a small number from other parts of the UK. As the FCA looks to increase its regional engagement in emerging FinTech hubs, the proportion of regional firms is higher in this cohort.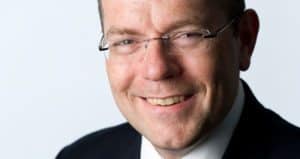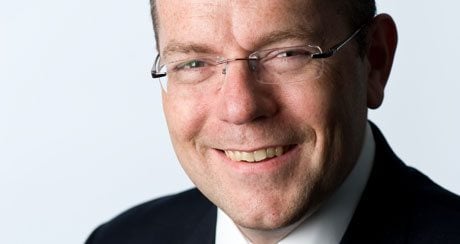 Christopher Woolard, Executive Director of Strategy and Competition at the FCA, said the Fintech Sandbox continues to grow in popularity.
"…it is particularly encouraging that both the number of firms applying and accepted for testing has increased in cohort two. That means more innovative firms, trialling more innovative propositions to bring to the market. This is an important part of the FCA's commitment to promoting innovation and competition in the markets we regulate," said Woolard.
The FCA is now accepting applications from firms to be part of their third Sandbox phase. Firms have until 31 July 2017 to submit their applications. The eligibility criteria, application form and instructions on how to apply are available the regulatory sandbox pages on the FCA website.
The FCA would expect all accepted firms to be ready to begin testing from November 2017.
---
| | |
| --- | --- |
| Sandbox cohort two firms | Description |
| AssetVault | AssetVault enables consumers to catalogue all of their assets in a secure online register and better understand their total value. AssetVault then works with insurance providers to protect the consumer and their assets with appropriate insurance products. |
| Assure Hedge | A web-based platform offering forex (FX) options to assist SMEs and individuals to protect against losses incurred because of currency fluctuations. |
| Beekin | Leverages artificial intelligence and data sharing to build transparency and liquidity in alternative assets (real estate, angel investments), and offers risk management and analytics services to small investors. |
| BlockEx | BlockEx wish to test a bond origination, private placement and lifecycle management platform based on distributed ledger technology. |
| Canlon | An insurance policy that saves a portion of the net premium to reimburse policyholders if a claim is not made. |
| Disberse | A blockchain-based service provider that distributes and tracks development and humanitarian finance. |
| Evalue | An on-going, fully automated online streamlined advice process for employees in the workplace designed to help them set and achieve realistic retirement goals. |
| Experian | A mortgage eligibility tool that can be used to help consumers who are in the research phase of buying a home by increasing awareness of their eligibility, based on the lender's affordability criteria. |
| FloodFlash | FloodFlash provides event-based flood insurance, even in high-risk areas. Customers receive a pre-agreed settlement as soon as the company's sensor detects that flood waters have exceeded a certain depth. |
| Insure A Thing | An alternative insurance business model where the consumer makes payments at the end of the month, based on the exact cost of claims settled during that period. |
| Money Dashboard | A tool that offers an instant view of consumer affordability by aggregating and organising financial transactions from online accounts and mapping them to mortgage lenders' criteria, supporting a digital mortgage journey. |
| Moneyhub Enterprise | Moneyhub combines artificial intelligence, data analytics and psychology to nudge consumers to encourage affirmative financial actions. |
| Nimbla | Nimbla provides flexible trade credit insurance and credit and invoice management tools to UK SMEs, via an online platform. |
| Nivaura | Nivaura's focus is on automating the primary issuance and administration of financial assets through a centralised system or a blockchain infrastructure. |
| Nuggets | A consumer blockchain application that gives users a single biometric tool for login, payment and identity verification, without sharing or storing private data. |
| nViso | An online platform providing advisors and clients behavioural assessment profiles generated by artificial intelligence and facial recognition. |
| OKLink | A money remittance service combining domestic e-money transfers on OKLink's cross-border blockchain settlement system. |
| Oraclize | A distributed ledger technology based e-money platform that turns digital identity cards into secure digital wallets through the use of smart contracts and fiat-backed tokens. |
| Paylinko | A DLT-based payments solution enabling users to send and receive payments using a link. |
| Sabstone | A blockchain based platform that aims to help companies receive early payments from their clients against their invoices. |
| Saffe | A face recognition payments and authentication service provider. |
| Systemsync | An employee benefits comparison platform for SMEs, powered by payroll's automated Workplace Pension submissions. |
| YouToggle | An app that uses mobile phone telematics to monitor a user's driving and create an individual score that can then be shared with a car insurer to obtain a discount. Driving information captured by the app could also be used as evidence in the event of motor accident. |
| ZipZap | A cross-border money remittance platform that chooses the most efficient means for a payment to reach its destination, including via digital currencies. |
FCA Update on cohort one
In cohort one of the sandbox, 24 firms were accepted out of 69 applications and 18 firms had testing plans approved in October 2016. The six month testing window has now closed and firms are submitting final reports, which will be reviewed before the firms transition out of the sandbox.

The FCA said the majority of tests have developed as planned towards meeting their objectives and the FCA currently expects most firms to take forward their propositions to market. 

Sponsored Links by DQ Promote