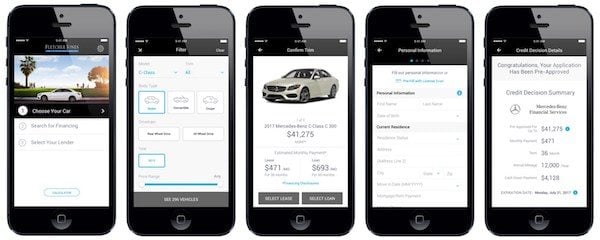 Automobile fintech firm AutoGravity has teamed up with Fletcher Jones Auto Group to launch real-time investors smartphone app, Fletcher Jones Drive (FJ Drive). Users of the new app will be able to access a large selection of Mercedes-Benz along with an auto financing application, and Mercedes-Benz Financial Services offer presentment.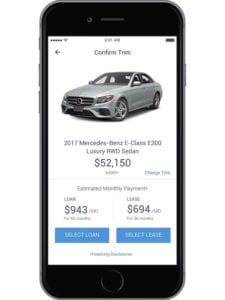 Andy Hinrichs, founder and CEO of AutoGravity, stated:
"AutoGravity works with leading dealer groups that share our passion – building cutting-edge technology to reinvent the car shopping and financing experience in an increasingly digital world. We are excited to bring inventory to FJ Drive, making it more convenient to access seamless digital car financing anywhere and anytime."
Keith May, President of Fletcher Jones, then added:
"Fletcher Jones is a leader in innovation. We blaze the trail by enhancing our world-class in store experience with cutting-edge technology that puts our guests in the driver's seat. We constantly strive to enhance our world-class in store buying experience with this latest innovative technology, giving our guests even more real-time information to make their bespoke purchase decision."
AutoGravity offers car buyers across the United States the ability to obtain up to four personalized finance offers on the vehicle of their choice, on average in under 10 minutes. The company has raised $50 million in venture funding, with the most recent round this past October.
FJ Drive is currently available in both the App Store and Google Play Store.