AutoGravity, a California-based Fintech on a mission to transform car shopping and financing, announced on Tuesday it has appointed Chuck Schofield as its new Vice President of Dealer Sales.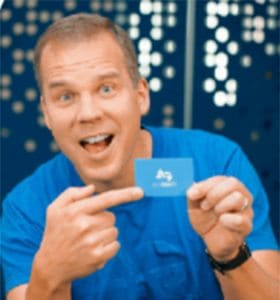 Prior to joining the fintech firm, Schofield served as Western Region Senior Manager for Mercedes-Benz Financial Services where he was responsible for managing the U.S. finance products and services sales unit, as well as cultivating and maintaining relationships with Mercedes-Benz and smart dealership personnel. During his time at Mercedes-Benz Financial Services, he was also consistently recognized for top sales performance. Speaking about Schofield's appointment, Andy Hinrichs, CEO of AutoGravity, stated:
"From a standing start in 2016, AutoGravity is proud to have built strong partnerships with some of the largest dealer groups in America. Led by Aleks Bogoeski, our dealer development team has built a dealer network that spans thousands of franchises across the country. With over two decades of sales experience, Chuck will be an excellent complement to our network development efforts, deepening our relationships with our existing partners and accelerating the growth of our dealer group portfolio."
Schofield then added:
"For many months, every dealership I've visited has been buzzing with digitally savvy car buyers searching for monthly payments on their smartphones, many of whom were using AutoGravity. AutoGravity has taken a distinctly thoughtful approach, working in partnership with dealers to help them realize the full potential of cutting edge smartphone technology and serve their customers anytime and anywhere they want. Dealers love it, which is what makes me so excited to join AutoGravity at a time of great innovation in the vehicle buying journey."
Schofield's appointment comes just a couple weeks after AutoGravity announced reached $1 billion in finance amount requested on its platform. The company revealed that more than 750,000 car shoppers have downloaded its app and collectively request over $1 billion in financing. AutoGravity's users are now able to search inventory by car brand and model year – as well as characteristics such as body type, drivetrain, and color.