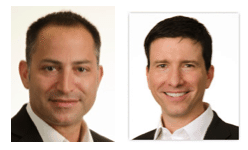 Crowdfund Capital Advisors (CCA) has launched a new database that incorporates all Reg CF portals and offerings. Called CCLEAR, the service is described as enabling entrepreneurs, investors, policy-makers,  and educators to easily analyze all Regulation Crowdfunding (Reg CF) offering data since the launch of the industry on May 16, 2016.
"The CCLEAR solution is a revolutionary data analysis service that provides unique insights to investors and issuers.  Until Title III of the JOBS Act went into effect, there had been no transparency into what is happening in the private capital markets," commented Sherwood Neiss, Principal at CCA. "Now with Regulation Crowdfunding there is a digital footprint of all private companies raising money online. With this unique data in the private capital markets, investors and regulators can immediately understand where capital is flowing by region, what industries benefit, where are jobs being created, what kind of economic impact is being delivered by city, state and region, where investors are from and where are they investing, the financial health of reporting companies, average valuations, average check size by portal, average raise by industry, average length of fundraising and much more."
According to CCA, there are 4 Dashboards available in CCLEAR.
Industry/Media Dashboard is free to registered users and visually displays summary information about the industry.
Investor Dashboard is subscription based, contains all-in-one detail on each offering with a live link to the campaign page, as well as industry analysis.
Regulator/Government Dashboard is subscription based provides detailed information on all offerings as well as summary information about the entire industry.
Portal Dashboard that is free to Crowdfunding Platforms that plug into the database and provides industry comparisons as well as averages, trends and analysis.
Jason Best, Principal at Crowdfund Capital Advisors, said that CCLEAR has been in private beta for the past 6 months;
"… during this time we've had a chance to work closely with our network of media, government leaders, platforms and investors to deliver them more than just data. CCLEAR delivers actionable information to benefit the decisions of all market participants.  This type of data standardization tool will also accelerate the growth of the industry."
Sponsored Links by DQ Promote