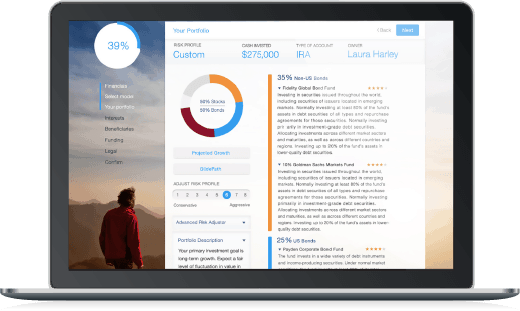 On Tuesday, global fintech firm InvestCloud announced it has created a digital platform and smartphone app for investment advisor Chilton Trust Company. The company reported that Chilton Trust will be using its InvestCloud Blue product to support its digital capabilities for U.S. clients.
According to InvestCloud, the InvestCloud Blue allows Chilton Trust's clients to benefit from a highly personalized and intuitive digital experience. The supporting smartphone app delivered will also allow clients to interact with their wealth at any time, from any place and on any device. Chilton Trust notably selected InvestCloud due to the platform's scalability and flexibility. Josh Rosen, Senior Vice President at Chilton Trust, stated:
"A successful digital platform needs to serve not just today's pain points, but ones we will encounter tomorrow. InvestCloud is the answer. It tied in perfectly with our digital strategy, creating a mobile-centric, transparent digital platform that keeps us connected to our investors and helps us build stronger relationships. The fact we are seeing dramatically increasing and repeated logins proves the platform's worth for the business."
John Wise, Co-Founder and CEO of InvestCloud, also commented:
"We are proud of our work with Chilton Trust. It is a shining example of how the sector is adapting to a new digital environment. The sector is at a turning point – future-proof now or miss out on the next generation of investors. This is particularly true for boutique firms at risk of losing business to digital startups. Digital means many things to wealth management. It delivers transparency and access for the client. For the manager, it means greater brand loyalty and wallet share. To remain competitive and relevant in an increasingly hostile marketplace, the only answer is intuitive, involved and individual digital experiences."
InvestCloud then added it recently enhanced its capabilities through releasing two new lines of financial apps to run on its digital platform.