Jibrel Network, a decentralized protocol for storing and transacting traditional financial assets on the ethereum blockchain, announced on Wednesday it has launched jCash, which is described as Jibrel's first release of tokenized financial assets, providing fiat currencies in the form of ERC-20 tokens. According to Jibrel, jCash provides a more legitimate, auditable, one-to-one backed crypto-fiat alternative to the crypto-economy. The first roll-out of currencies in jCash will include USD and KRW.
"jCash is a CryDR (CryptoDepository Receipt), an asset-backed token representing real world financial assets. CryDRs have smart regulation built-in through code, meaning that real-world rules and regulations are translated into Solidity code and deployed immutably on the ethereum blockchain. With jCash on-chain, users will be able to deploy trusted, compliant ethereum smart contracts for real-world situations that have payouts in crypto-fiat currency."
While sharing more details about jCash, Jibrel Network Co-Founder, Talal Tabbaa, stated:
"Smart contracts can revolutionize how we do business and how we exchange value. However, cryptocurrency as a mode of payments has not yet been able to converge with real-world regulations, demonstrating the need for a stable method of payment on-chain, such as jCash. The crypto-economy has experienced tremendous growth with little regulation; safeguards need to be put in place to protect against volatility in the crypto and traditional economies, while bridging the gap for everyday people."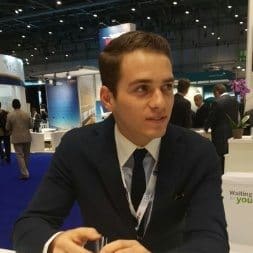 Tabbaa then added:
"We are thrilled to officially announce the launch of jCash, and that we have already begun offering it to a select group of regulated financial institutions. Automating the enforcement of our existing financial regulations, with public blockchains, on-chain Know Your Customer (KYC) compliance and smart regulation can improve the system, not circumvent it."
The launch of jCash comes just a little over a month after Jibrel Network hit its token hard cap of $30 million a month ahead of schedule. The initial coin offering (ICO) closed on December 27th. Initially, the scheduled end date was pegged on January 26th, 2018.