InsuredMine, a Texas-based insurtech startup that focused on providing consumer-focused tools for insurance management, announced on Thursday the launch of its new insurance management app for both iOS and Android users.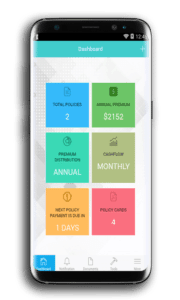 Founded in 2017, InsuredMine describes itself as a cloud-based insurance dashboard that stores all insurance information and helps organize insurance details. The company stated that the new app consolidates consumer access to all insurance information and allows users to set reminders for payment due dates. The app also simplifies the setup process for users and provides consumers the ability to connect existing insurance accounts. While sharing more details about the app, Raution Jaiswal, CEO and co-founder of InsuredMine, stated:
"As consumers face more choice and complexity in terms of choosing insurance companies and coverages, InsuredMine is excited to be out there with an app that helps any consumer manage multiple policies across different insurance companies on a single dashboard. As part of the Global Insurance Accelerator's (GIA) 2018 cohort, InsuredMine hopes to expand our network of partner insurance companies and gain exposure to a much larger industry audience."
InsuredMine then added that the InsuredMine app is now available as a feature of the flagship InsuredMine online tool currently being used by early adopters.