Vouch Insurtech, a Singapore-based insurance platform for private communities, announced it secured $1 million during its latest seed investment round, which was led by Nogle Capital Management and GREE Ventures, with participation from several angel investors.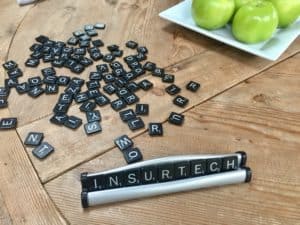 Founded in 2017, The platform stated it partners with major insurers to offer "No-Claim Rebate (NCR)" cash back for car insurance.
"Customers who purchase their car insurance via vouchinsurance.sg receive up to 15% cash back (on top of existing No-Claim Discount) from insurers if they do not make any claims. Customers can maximize their cash back by forming groups with other safe drivers, and enjoy a fairer and more transparent customer experience. "
Vouch also reported that in Singapore it has parted with three of the biggest general insurers, NTUC Income, Sompo Insurance Singapore and Tokio Marine Insurance Singapore, to introduce NCR to car insurance policyholders. It was also selected by global reinsurer Swiss Re as 1 of 5 start-ups globally to be part of their InsurTech Accelerator 2017 programme, which mentors start-ups with the potential of disrupting insurance practices. Speaking about Nogle Capital's investment,  Carlos Salas, Managing Partner of Nogle Capital Management, revealed:
"Nogle Capital Management is continuously looking to source best-in-class investment opportunities and is always excited to invest in next-generation technology startups like Vouch Insurtech that have the potential to disrupt the way we live and work."
The company plans to use the funds from the latest investment round to continue its growth and development.