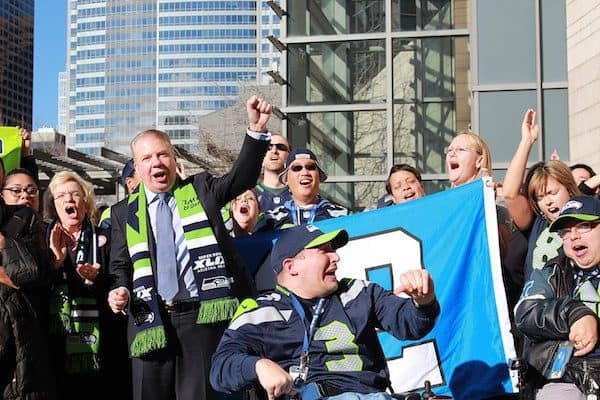 CLEAR, a U.S.-based company that is using biometrics to build a connected, secure and frictionless world, announced on Tuesday three new initiatives in Seattle enabling fans of the Seahawks, Sounders FC, and Mariners to move through security quickly and to purchase concessions with the tap of a finger. CLEAR reported that the Seattle Seahawks are the first NFL team to join its nationwide network, enabling frictionless entry and concession experiences available beginning at this week's first pre-season game. Both Seahawks and Sounders FC fans at CenturyLink Field, along with Mariners fans at Safeco Field, may now purchase concessions with the tap of a finger using CLEAR.
According to CLEAR, the new initiatives are the latest ways that professional sports teams are integrating the firm's platform to enhance the fan experience and improve security.
"With approval from the State of Washington to replace a traditional ID check with biometric powered age validation, CLEAR members at CenturyLink Field and Safeco Field can buy food and drinks, and simultaneously prove that they are of legal age for alcohol purchases — all with just their fingerprints."
While sharing more details about the initiative, CLEAR CEO, Caryn Seidman Becker, stated:
"Seattle CLEAR members now enjoy frictionless experiences from gate-to-seat at two of the largest sports and entertainment venues in the city, and from curb-to-gate on their travels through SeaTac and beyond. Reimagining the concessions experience is a natural extension of our platform in sports and we're thrilled to partner with the Seahawks, Mariners, and Sounders to bring it to life for their fans."
CLEAR is available at 38 airports and stadiums nationwide, including 15 teams across the MLB, NBA, MLS, and now NFL. The company also recently announced a partnership with MLB, which as the Official Biometric Identity and Ticketing Partner will power seamless biometric ticketing at participating ballparks later this year.