Cryptofacil, a new fintech digital asset trading platform, announced on Wednesday it has partnered with U.S. blockchain trading platform, Bittrex, to launch a new trading platform with more than 200 digital tokens.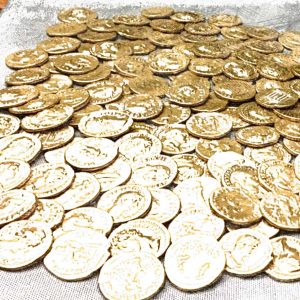 According to the duo, this platform will reach customers in Latin America and the Caribbean. The partnership also will combine Bittrex's trading platform technology and a wide range of digital tokens was selected using its robust token review process, with Cryptofacil's unique team in charge of the customer operations, including compliance, customer support, marketing, sales, and customized development.
Andres Szafran, Cryptofacil co-founder, also stated that the partnership positions Cryptofacil to be a leader in the Latin America and Caribbean digital asset markets, with an offering of more than 270 token pairings. He explained:
"We developed Cryptofacil to focus on basic customer requirements: a simple and easy to use cryptocurrency platform with superior customer support and value-added services in a safe and secure environment. Our goal is to become the crypto exchange of record and the most reputable platform in Latin America and the Caribbean."
Bittrex CEO, Bill Shihara, then added:
"Cryptofacil and Bittrex will provide Latin American and Caribbeancustomers a reliable, fast and secure trading platform that also offers access to some of the world's most innovative blockchain projects. As we continue expanding our global footprint, it is partnerships like this one that will serve to not only support the blockchain industry, but also to incubate innovative projects using this revolutionary technology."
Founded in 2018, Cryptofacil reported it has developed a digital asset trading platform in Spanish, Portuguese and English customized for the Latin American and Caribbean markets, under license from Bittrex. Bittrex, which was founded in 2014, is described as a premier U.S.-based blockchain platform, providing lightning-fast trade execution, dependable digital wallets, and industry-leading security practices.