Hong Kong based Caspian has formed a partnership with Coinbase, according to a note from Caspian.
Caspian is a "full-stack cryptoasset management platform" that links exchanges and institutional money. Coinbase is one of the largest crypto exchanges in the world that has charted a path to being regulatory compliant. Caspian is a JV between Tora and Kenetic that provides institutional grade trade order, execution, compliance and risk management features. It currently connects to 25 crypto-trading platforms, including Coinbase, BitMEX, Gemini, Bitfinex, Poloniex, Huobi, OKEx, BitFlyer and Binance.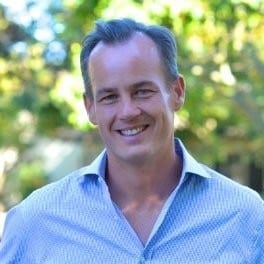 Caspian says they will integrate with Coinbase Prime (Coinbase's institutional vertical) to bring additional  trading and portfolio management functionality to Coinbase's customer base, with the possibility for further integrations in the future.
Robert Dykes, CEO of Caspian, said they are pleased with the new partnership:
"Our goal at Caspian has always been to make it is as frictionless as possible for professional traders and investors to trade and manage portfolios of cryptocurrencies in order to drive exponential growth in this market and we're delighted that Coinbase shares this vision."
Kayvon Pirestani, Director of Institutional Sales at Coinbase, said the partnership will help expand professional crypto trading to a wider audience.
"Customers will be able to take advantage of the best elements of both platforms – accessing Coinbase's extensive historical market data and deep pool of liquidity, and combined with Caspian's suite of seamless trading tools," stated Pirestani. "We see this partnership as not only a tremendous commercial opportunity, but as a chance to truly move forward the institutional adoption of crypto as a mature, tradable asset class."
For any asset class to grow and mature, institutional investors must become active in trading the security. This is the same for crypto.
For Caspian, the partnership with Coinbase follows a string of collaborations with Galaxy Digital and Blocktower, and forms part of its strategy to connect institutional investors and active traders with multiple trading platforms  from a single interface.