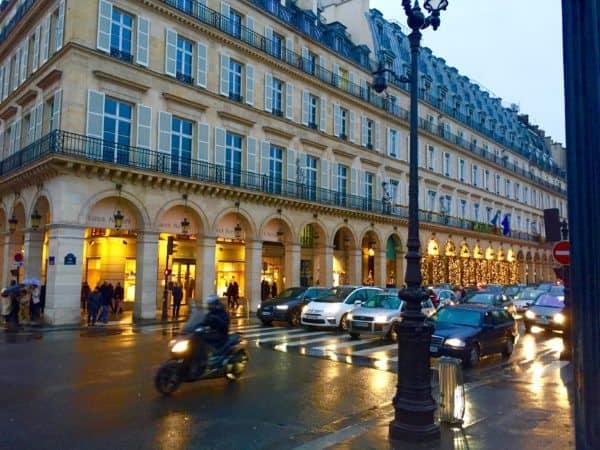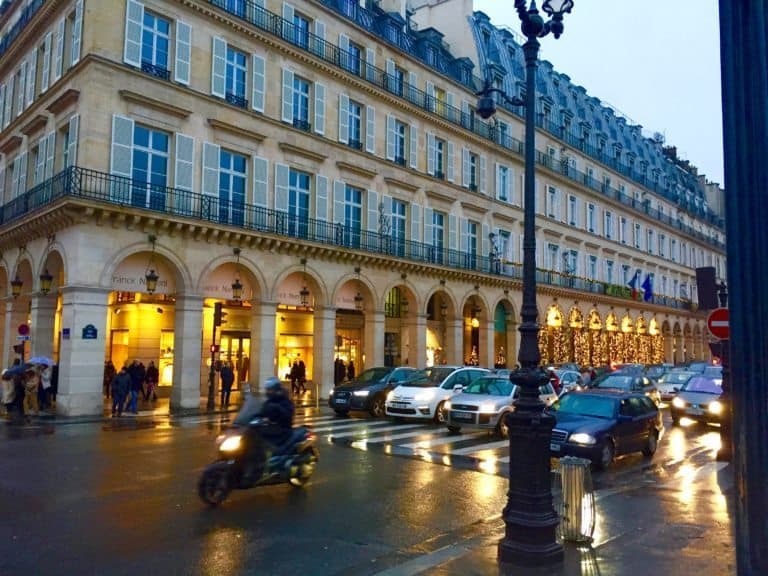 The Autorité des Marches Financiers (AFM) in France has updated its list of scammy websites dealing with Forex, Binary Options, Derivatives and Crypto Assets. The AMF has been publishing the Black List for quite some time and now includes cryptocurrency offerings that are not compliant with regulations in force.
There are actually two lists that include crypto offerings. One is for sites offering derivatives on crypto. The second is a broader list that includes a bundling of offerings that incorporate diamonds, wines and crypto assets.
The Black List for derivatives in crypto now totals more than 50 different websites. The Blacklist may be viewed as a bellweather to the amount of fraud occurring in the cryptocurrency sector.
It is interesting to note that France has charted a path to provide bespoke regulation that will create a compliant path for issuers of digital assets. While the legislation is a work in progress, as it stands now, France may create a path for both approved initial coin offerings (ICOs) and offerings that seek to raise capital without formal approval.
The two Black Lists, as of October 5, 2018, are shared below:
The AMF Blacklist of sites offering derivatives on crypto-active
www.365crypto.com 
www.365globalmarket.com 
www.acheter-des-bitcoins.com 
www.agencecentraledescryptomonnaies.com 
www.algo-crypto.com 
www.bank-of-crypto.com 
www.beta-venture.com 
www.bit24coin .com 
www.bitcoin-hausse.com 
www.bitcoinoie.com 
www.bitcoin-pas-chere.com 
www.bitconeo.com 
www.c4iex.com 
www.capital-coins.com 
www.capital-coventry.com 
www.conseilcrypto .com 
www.cryptocash24.com 
www.cryptoeraonline.com 
www.cryptofrancecapital.com 
www.crypto-institute.com 
www.cryptomonaies.com 
www.cryptomoney888.com 
www.cryptoning.com 
www.cryptoquicker.com
www.eco-crypto.com 
www.ecoin-stock.com 
www.epargnebitcoin.com 
www.euro-crypto.com 
www.fair-oakscrypto.com 
www.fundcryptosecure.com 
www.gmt-crypto.com www.good 
-crypto .com 
www.interactivecoins.com 
www.ism-capital.com 
www.kryptofx.com 
www.kryptoneo.com 
www.kryptowize.com 
www.lacentraledescryptomonnaies.com 
www.moneo-invest.com 
www.monnaiestech.com 
www.mycrypto24. com 
www.originalcrypto.com 
www.origine-bitcoin.com 
www.payment-bitcoin.com 
www.postiva-ad.com 
www.prix-bitcoin.com 
www.rmcas-ltd.com 
www.stock-crypto.com 
www. tradabank.com
www.tradezlescrypto.com 
www.undercryptos.com 
www.union-crypto.com 
www.ydconsultant.com
---
The AMF Blacklist of sites offering to invest in various goods (crypto-assets, diamonds, wines, etc.)

www.101-carats.com 
www.4cpatrimoine.com 
www.acciplus.fr 
www.achat-bitcoin.com 
www.acheterdubitcoin.com 
www.adg-placement.com 
www.akj-crypto.com 
www.alternativeplacement.com 
www. atelierdudiamant.com 
www.balsamicopremium.com 
www.bank-crypto.com 
www.bankofdiamond.fr 
www.bcoin-bank.com 
www.be-diamonds.com 
www.bitcoins-central.com 
www.bit-crypto.net 
www.bitnexx.tech 
www.bitoraxe.com 
www.blackandstones.com 
www.bluedexonline.com 
www.blue-diamond-invest.com 
www.bluediams.com 
www.boursebitcoin.com 
www.boursediam.com
www.brookfield99.com 
www.buy-bitcoin.pagedemo.co 
www.capitaldiamant.com 
www.capital-diamond.com 
www.capitaldiams.com 
www.colorsdiamonds.com 
www.connect-coin.fr 
www.crown-diamonds.com 
www.crypteo.io 
www.cryptobankweb.com 
www.cryptofrance.info 
www.crypto-major.com 
www.cryptos-maker.com 
www.cryptopartnersinvest.com 
www.crypto2.bnd-group.com 
www.crypto.private-finances .com 
www.dc-pla.com 
www.diamants-epargne.org 
www.diamantcorporationltd.com 
www.diamantepargne.com 
www.diamants-invest.com 
www.diamcenter.com 
www.diamepargne.com
www.diamond-expertise.com 
www.diamondinvests.com 
www.diamondprivilege.com 
www.diamonds-exchanges.com 
www.diamonds-markets.com 
www.diamondthrust.com 
www.diamondxp.com 
www.diamondo.com 
www. diamonds.com 
www.diamonstore.com 
www.diamorama.com 
www.diampatrimoine.com 
www.diamselection.com 
www.diamsinvest.fr 
www.ecs-solutions.net 
www.eminage.com 
www.eternity-diamond.com 
www.ether -invest.com 
www.eurodiamond-market.com 
www.eurominage.com            
www.excellence-invest.com 
www.excellencevendome.com 
www.executive-diamond.com
www.first-diamond.com/fr 
www.france-diamants.com 
www.gemexpro.com 
www.gestion-patrimoine4c.com 
www.goodcoin.fr 
www.group-diamonds.com 
www.group-hoffman.com 
www.groupesaphir .net 
www.hyscopatrimoine.com 
www.igldiamond.com 
www.iminage.com 
www.infinite-company.com 
www.infinitediamond.com 
www.infoconso.info 
www.infoscrypto.com 
www.fr.investdiamond.com 
www.investir- bitcoin-2018.fr 
www.investirdans-in-vin.com 
www.investirvin.info 
www.investissementdiamant.com 
www.investissement.strategie-business.com 
www.invest-wine.fr 
www.komansky.com
www.krakenaccess.com 
www.lacavepatrimoniale.com 
www.lacentraledudiamant.com 
www.land.premium-diamond.com 
www.les-diamantaires.com 
www.lesgrandscrus.net 
www.luxydiamonds.com 
www.minedecrypto.com 
www.moncoffre4. com 
www.mondialdiamant.com 
www.morganandjohnson.com 
www.netcoinplace.com 
www.netfinancediams.com 
www.nouveauxplacements.com 
www.novadiams.com 
www.noveamining.com 
www.origin-diamonds.com 
www.patrimoinediamant.com 
www. patrimoinesolution.com 
www.patrimoine-vin.com 
www.pearl-diamonds.com 
www.placedudiamant.com 
www.premium-diamond.com
www.prestige-diamant.com 
www.prestige-diamant.net 
www.prestige-invest.com 
www.prestige-vin.com 
www.private-diamond.com 
www.prodiams.com 
www.rachatbitcoin.com 
www .rvfrance.com 
www.solution-crypto.com 
www.solutioncrypto.com 
www.spotdiamonds.com 
www.sti-metal.com 
www.stock-wine.com 
www.stone-futures.com 
www.thebank-of-diamond. com 
www.toutsurlebitcoin.com 
www.traditionvendome.com 
www.uniondelor.fr 
www.valeur-diamant.com 
www.vanderbelt-group.com 
www.vendomeprestige.com 
www.versatiscoin.com 
www.vino-capital.com 
www.vinsimo .com
www.wineinvest.online 
www.world-coin.eu

Sponsored Links by DQ Promote