UK-based payment service partner SafeCharge announced on Thursday it has teamed up with World Duty Free at London Heathrow Airport, enabling Chinese travelers to conveniently pay for their goods using WeChat Pay. World Duty Free now reportedly relies on SafeCharge's new mobile POS application, which is described as a solution for merchants to easily accept QR code-based payment methods.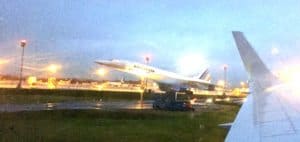 SafeCharge reported that its Point of Sale app is an application downloadable from popular App Stores and available for both iOS and Android devices.
"Thanks to an intuitive interface, it connects to the SafeCharge Payments Engine allowing merchants to generate a QR code either on the Seller's side, or a scanning one on the Buyer's device. The app requires no technical integration and it is a convenient solution to provide a frictionless tap-and-go shopping experience for customers."
While sharing more details about the partnership, Tony O'Donnell, UK Financial Controller at World Duty Free stated:
"SafeCharge has been instrumental in supporting our fast deployment with high-level quality support and we look forward to working closely with the team as we continue to expand across more locations and concessions."
David Avgi, CEO, SafeCharge, went on to add:
"Our new SafeCharge Point of Sale App has been developed to help businesses serve an increasing number of customers who normally default to QR code-based payments methods, for a better shopping experience and increased revenues."
Founded in 2007, SafeCharge provides global omni-channel payments services from card acquiring and issuance to payment processing and checkout, all underpinned by advanced risk management solutions.