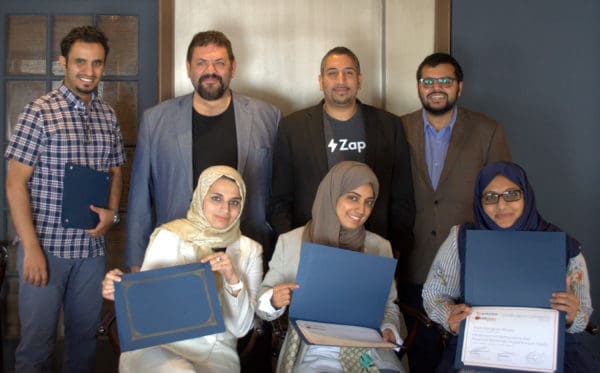 U.S.-based blockchain technologies firm Blocktech announced on Friday it is partnering with Taibah Valley to launch the Blockchain Lab at Taibah University in Madinah, Saudi Arabia. According to Blocktech, the launch will be directed by artificial intelligence (AI) expert, Professor Walaa Alharthi, and it is claimed to be the Kingdom's first research and development lab dedicated to blockchain technologies.
Blocktech reported that the Blockchain Lab will operate in conjunction with the Taibah University Faculties of Computer Science, Law and Business with the goal of catalyzing blockchain adoption in the Middle East. It was also revealed that advanced programming and smart contract development will be used to solve pressing national and regional problems in the fields of finance, oil and gas, and supply chain management, among other industries.  Speaking about the upcoming Lab, Kumail Akbari, Blockchain Instructor to Taibah Valley, stated:
"The team at Blocktech is the original and foremost authority in a plethora of blockchain verticals and as such we knew any lab we created would need their involvement. Taibah Valley invests in innovations with clear economic value. At this point, anyone who doesn't see the enormous potential of blockchain is at risk of being left behind in obscurity."
Taibah University is a public university founded in 2003 and it has nearly 70,000 students that are currently enrolled in programs across wide-ranging disciplines. Blocktech added the Blockchain Lab and its underlying partnerships align with the University's goal of meeting market and national developmental needs of high qualified graduates to allow them to effectively compete in today's knowledge economy and globalized world.