Horizon Globex US,  a security token software provider, has signed its first deal to license its internally developed software solution, CustodyWare, to V Stock Transfer, an SEC-registered transfer agent and registrar.
VStock will now be able to take custody of tokenized securities issued pursuant to the following securities exemptions: Reg D, Reg A+, Reg S, or S-1 filings.
Custody and approved transfer agents is an ongoing issue within the Security Token Offering (STO) sector. CustodyWare by Horizon Globex claims to be the first regulatory compliant product for the US to custody security tokens offered under existing law.
Brian Collins, CEO of Globex, said they were excited about the deal with VStock that will allow security tokens to compliantly trade in the secondary market.
"We believe that it is only with sensible investor protection and SEC compliance that the digital securities market in the U.S. will flourish."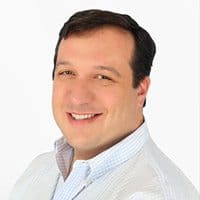 Yoel Goldfeder, CEO of VStock, said the realization seems to be setting in that a transfer agent is necessary for a regulated token.
"CustodyWare is the product that we have been waiting for to maintain the integrity of the STO marketplace. While there are those who advocate for no, or minimal regulation of token offerings, that quickly changes when there is fraud and investors look to the regulator for help after the fact," stated Goldfeder.
After a Reg D offering holding period, issuers can only allow compliant secondary trading that involves a registered transfer agent to maintain the issuers' token holders and affiliate records, to cancel and re-issue tokens when investor private keys are lost/stolen, and to use the transfer agent as their paying agent to distribute dividends.

CustodyWare integrates KYC/AML provided by Globex to maintain the identity of token holders. The digital signature of the holder's identity is maintained by CustodyWare on the Ethereum blockchain while the actual identity documentation is securely stored by the transfer agent.

Sponsored Links by DQ Promote