Chinese cryptocurrency exchange CoinAll announced on Wednesday it has listed TRON's BitTorrent token. CoinAll also reported it has started an interactive cooperation with BitTorrent at the product stage. BitTorrent users are notably able to sign in to CoinAll through the BitTorrent website directly. CoinAll is also airdropping 66 BTC (Total value up to hundreds of thousands of dollars) to new registered users from BitTorrent.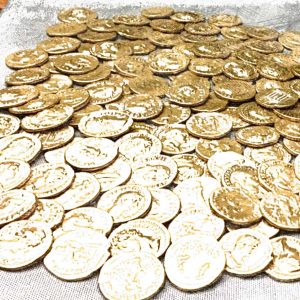 Speaking about the addition of BitTorrent Katherine Deng, CoinAll's General Manager, stated:
"The cooperation with TRON and BTT is an important step for CoinAll in ecosystem construction. We are very optimistic about this cooperation. At the same time, we will continuously improve our service level, and keep looking for projects with high quality and potential in order to achieve the win-win development with projects sides, communities, users and exchanges."
As previously reported, CoinAll claims to be the first community driven exchange with the aim to establish a three-dimensional exchange as community, users, and projects. The platform noted it has partnered with OKEx and shares OKEx's massive user base of more than 20M users. It also offers a chance to list on OKEx every three months, helping projects up to the top platform in the world in one stroke.