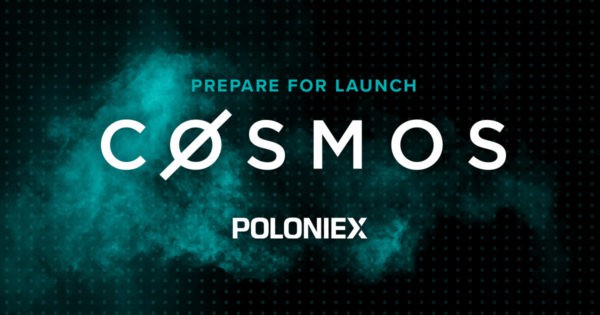 Cryptocurrency exchange Poloniex announced on Thursday it has partnered with Cosmos to allow Cosmos ICO participants to preview and claim their Atoms' balance. According to Poloniex, Cosmos aims to create a network of blockchains all capable of interacting with one another through a consensus engine called Tendermint Core. 
"Cosmos introduces solutions to solve many of the interoperability and scalability issues needed for blockchain applications to reach mainstream adoption. Atoms are the native token of the Cosmos Network."
Poloniex also reported that in the initial phase of the Cosmos launch, Atoms may be transferred or traded and during this time, ICO participants may preview their Atoms balance on the Poloniex platform.
"Once the Cosmos network votes to enable transferability/tradeability, customers will be able to redeem their Atoms on Poloniex and start trading immediately. We are providing this experience to give ICO participants a simple and secure way to claim their Atoms and start trading on the first day possible."
Poloniex went on to add that once transferability/tradeability is enabled, it will open BTC and USDC markets to all of our users. Non-ICO participants interested in trading Cosmos Atoms are recommended to create and fund an account in preparation.
"With your balance previewed, you will be notified as soon as the Cosmos Network enables transferability/tradeability and with the click of a button, will be able to redeem and start trading Atoms on Poloniex immediately. This is expected to be enabled in a few weeks time. When claiming your Atoms, your browser will then digitally sign a transaction that authorizes the movement of funds into your Cosmos deposit address on Poloniex. The only data transmitted to our servers is the public key and the signature required to move the funds."
Poloniex is part of the Circle Internet Financial group that provides not only a crypto exchange but payments and over the counter trading as well.

Sponsored Links by DQ Promote