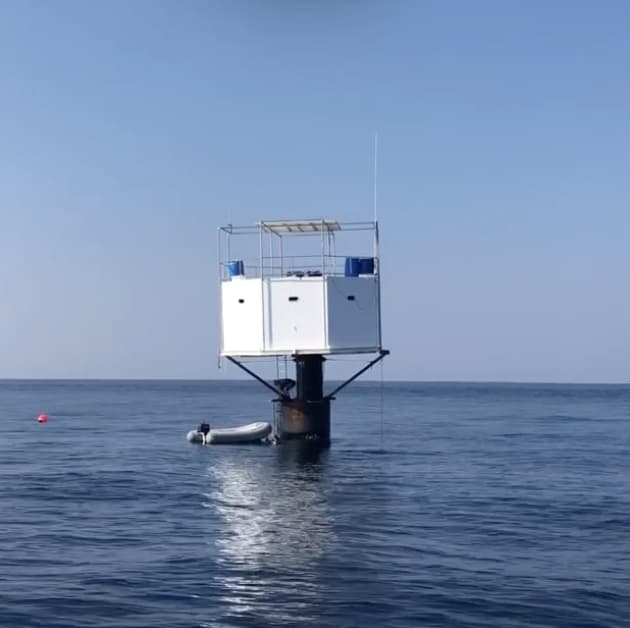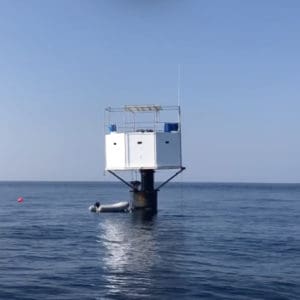 A libertarian "seasteading" venture launched by a Bitcoin-rich American and his Thai wife off the coast of Phuket has induced a national security response from the Thai Navy, Bangkok Post reports.
Chad Andrew Elwartowski and Supranee Thepdet (aka "Nadia Summergirl") have reportedly established "a living platform" on the top of a decommissioned oil rig that sits around 12 kilometres off the coast of Phuket.
The couple apparently believed the platform sits in international waters and outside of Thai maritime territory.
But the Thai navy reportedly disputes this contention, and claims the platform is still located inside the country's waters, and also lies in a shipping route.
They say the couple are in breach of Section 119 of Thai Criminal Code, which reportedly, "concerns any acts that cause the country or parts of it to fall under the sovereignty of a foreign state or deterioration of the state's independence."
The punishment for contravening Section 119 are severe and include death or life imprisonment.
The Bangkok Post also reports that police are investigating the firm in Phuket that built the couple's platform for "possible financial misconduct."
Navy officers claim they found evidence the couple is working to establish an independent state.
According to The Post:
"The pair reportedly aimed to set up a permanent shelter out of any state territories by exploiting a loophole in the United Nations Convention on the Law of the Sea."
Many crypto-rich individuals subscribe to a Libertarian world view, and a number have set up seasteads, homesteads and other communities of like-minded individuals wishing to associate outside of existing state and international legal frameworks.

Thai Navy Vice-Admiral Sittiporn Maskasem reportedly sent a boat of officers to the platform last Saturday, where they attempted to make radio contact with any people on the structure.

No radio contact was reportedly made, however.

According to reporting at The Daily Beast, Thepdet, who also goes by "BitcoinGirlThailand" is a "minor celebrity" in Bitcoin circles.

Like other Libertarians before her, Thepdet reportedly envisioned luxurious abodes set up on the sea.

The reality was somewhat more practical, according to this video posted by Thepdet.

https://www.instagram.com/p/BufLfoLgaYT/?utm_source=ig_embed

Thepdet and Elwartowski are now reportedly on the run from Thai authorities.

Sponsored Links by DQ Promote