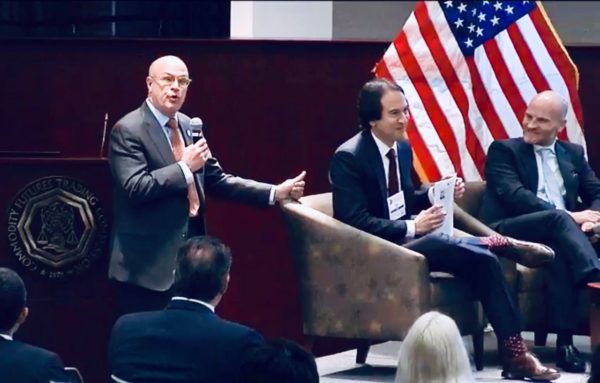 The Commodity Futures Trading Commission (CFTC) has scheduled its second Fintech conference: Fintech Forward 2019. The event is scheduled to take place at CFTC HQ on October 24, 2019 – during DC Fintech Week.
Additionally, the CFTC has launched "LabCFTC Accelerator," a component of LabCFTC.
CFTC Chairman J. Christopher Giancarlo commented on the announcements explaining they launched LabCFTC to facilitate market-enhancing innovation, inform policy, and ensure that we have the technological and regulatory tools and understanding to keep pace with changes to our markets.
"Today, I am proud to announce the launch of the LabCFTC Accelerator and the date for our second Fintech conference given our belief that enhanced understanding can help inform policy and internal technology strategies," said Giancarlo.
LabCFTC Accelerator is described as a component of the broader CFTC's LabCFTC initiative.  LabCFTC will be announcing the topic for an innovation competition under the Science Prize Competition Act (SPCA) at the 2019 Fintech Forward conference.
Fintech Forward 2019 will explore the latest in Fintech developments, including digital assets, commodities, and platforms, machine learning and AI, Regtech, and algorithmic trading.
It is interesting to note that this year the conference will leverage the participation of global regulators who will be in Washington for the CFTC's Office of International Affairs' International Regulators Symposium which typically attracts over 75 regulators from over 40 jurisdictions.
Chief Innovation Officer and LabCFTC Director Daniel Gorfine said this approach will help the CFTC gain a greater understanding of emerging risks, technologies, and trends, modernize their regulatory tools and operations.
Registration for Fintech Forward 2019 will be open to the public early this fall.
The CFTC has been recognized as a forward-thinking regulator when it comes to Fintech innovation.