IOTA Foundation, a non-profit foundation focused on distributed ledger technology and permissionless ecosystem development, announced on Friday the launch of Industry Marketplace, which is described as a decentralized marketplace that will automate the trading of physical and digital goods and services.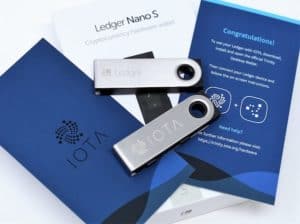 According to IOTA Foundation, the Industry Marketplace will serve as a vendor- and industry-neutral platform, automating the trading of physical and digital goods and services. Its description reads:
"The Industry Marketplace combines distributed ledger technology and immutable audit logs. This is through [email protected] standardized, machine-readable contracts with an integrated decentralized identity system, to ensure the authenticity of all participants and enable secure communication and payments across the industry landscape."
While sharing more details about the marketplace, Holger Köther, Director of Partnerships of the IOTA Foundation, stated:
"The Industry Marketplace paves the way for secure automated trade in the manufacturing sector. The use of the IOTA Tangle, an open-source distributed ledger technology that is feeless and scalable, ensures stability and robustness for the Marketplace and its participants. We are now looking forward to expand the circle of participants, demonstrate the Marketplace under near-production conditions and continue its development with our industry partners."
IOTA Foundation went on to add that the Industry Marketplace has been developed as an open-source initiative and is free to join.