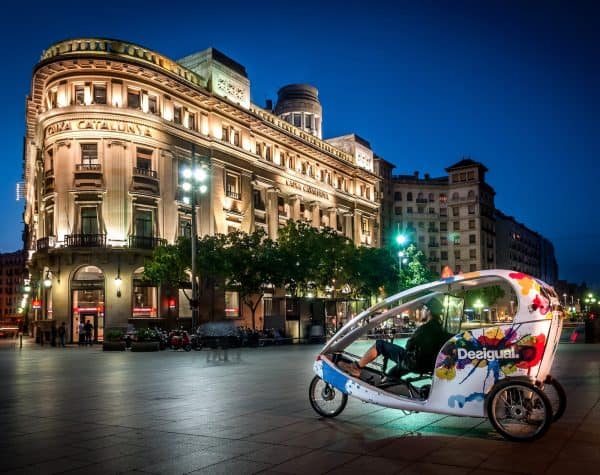 Switzerland based Fintech Incubator & Accelerator F10 announced on Tuesday it has launched its first incubation program for fintechs and insurtechs in Spain. According to F10, the incubation program aims to support early-stage startups in the processor transforming their prototype into a scalable product, while the startups also gain traction and secure funding.
"During the program, the startups will have the opportunity to attend five masterclasses and have four milestone deliverables. They'll receive individual coaching and valuable insights on go-to-market, product development, fundraising, marketing, and sales. The accepted startups will also engage with the most relevant mentors and gain exclusive access to test data from major banks and insurance companies. At the same time, they will be able to connect with our F10 investor network and corporate partners."
The 12 startups selected for the F10 Incubation Program Batch I in Spain are:
Abroaden: an all-digital investment manager & financial adviser for people living and working abroad.
Fazil: a 100% digital account designed to control and pay your daily expenses with your phone. No commissions, no conditions and no plastic cards. Fazil converts user spending into actions in favor of the environment.
Further Finance: opens up the private markets to retail investors by democratizing the access to the inaccessible private markets, starting with the most high profile – venture capital.
Flow: an online wallet that facilitates international transfers and payments. Our users are able to make instant International payments at more than 10x cheaper than most of our competitors.
Inveert: a digital platform that enables financial entities to offer a personalized goal-based advisory service.
Scorce: an API Management HUB & Marketplace for companies in LATAM & Europe – Find the best APIs for your needs #APIsThatMatter
Smarthedge: an efficient, dynamic, and automated currency hedging service that leverages the most flexible and cost-effective financial instruments.
Tradeasy: a platform to help retail traders to Improve their results with Innovative technology and methodology.
Travatar: a cloud-based solution preventing ad budget waste, eliminating fake traffic and fraud.
Vinquo: a blockchain based platform that simplifies payments for accounts payables and extends credit for accounts receivables.
Whenwhyhow: an AI-based solution that uses a combination of internal customer information and external events to surface insights and, through continuous learning, build customer mindset understanding and digital empathy.
Xpats.platform: an all-in-one solution for money management, settlement challenges and local immersion services.
Sponsored Links by DQ Promote