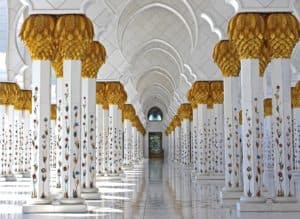 Velmie, a Fintech and banking software service provider, has launched an FX and cross-border transfers module that is connected to providers like Currencycloud, Rapyd, and Nium.
Velmie's white-label platform is currently capable of supporting international payments and funds transfers with customized integration.
Global payments and transfers serve a key role in the Middle East, with some of the largest remittance ecosystems located in this region (UAE and Saudi Arabia). By leveraging the latest technologies, Fintech platforms have been able to facilitate remittance payments in a cost-effective manner. These transactions are also fast and secure.
Users are able to save around $15 (appr. AED 50) on average per transfer when using remittance apps such as those offered by Fintech Wise, instead of completing payments via traditional  banking services.
Ahmed Musawi, Head of Partnerships at Velmie, remarked:
"We see a huge potential for remittance solutions in the Middle East region with its favorable regulatory regime, vast mobile and digital penetration and open-minded population. Nevertheless, there are still some gaps, where we see product-market fit for our platform and services. I believe it can greatly improve the opportunities of many startups and established companies to enter the remittance market frictionlessly with next-gen software to address modern users' needs."
Velmie serves as a modular white-label virtual banking solution which reportedly includes the back-end, front-end services with API, as well as mobile apps that cover different use-cases ranging from mobile banking to cryptocurrency exchanges. Powered by micro-services architecture, the modules may be combined to cater to each customers' specific requirements.

The recently launched remittance solution comes with a pre-built platform with handy features and customization services to develop unique solutions. Features reportedly include advanced user and accounts management, fast currency exchange, peer-to-peer transfers, QR payments, and bill payments.

Velmie's customers are able to access services that combine integrations with domestic banks and established providers (Currencycloud, Rapyd, Banking Circle, Nium) to offer international money transfer services with affordable fees.

The firm also assists its customers with handling a common situation, where regulatory authorities and investors need a live product to make informed decisions about licensing and capital investments.

Sponsored Links by DQ Promote