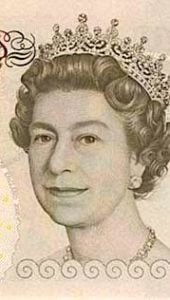 The Pret Foundation has teamed up with Contactless Giving Week this December in order to raise awareness and support cashless fundraising for their ongoing work towards breaking the cycle of homelessness.
Earlier in 2021, more than 40 Pret shops had been fitted with GoodBox contactless giving devices to secure funds to assist with breaking the cycle of homelessness.
As mentioned in the announcement, the goal of The Pret Foundation is to alleviate poverty, hunger and homelessness while supporting many charities operating in this sector. This Contactless Giving Week, the charity is eager to maximize its fundraising by providing contactless donation points at its 40 locations.
Contactless Giving Week aims to bring individuals, companies and various not-for-profits across the United Kingdom together in order to support charitable campaigns and raise awareness of the importance of contactless giving.
This year, The Pret Foundation has been working with the Contactless Giving Week to continue to raise the profile of their contactless fundraising goals in shops around the United Kingdom running from December 6 – 12, 2021. In order to find out more, you can search for #contactlessgivingweek on social media channels or visit the official website – www.contactlessgivingweek.com
GoodBox Co-Founder and MD Francesca Hodgson stated:
"It is amazing to see the generosity of the UK public even during this difficult period and we are delighted to be able to support The Pret Foundation this Contactless Giving Week. Offering a simple contactless donation point has been proven to raise more funds as so many potential donors don't have cash available."
Nina Allard, Head of The Pret Foundation, remarked:
"At The Pret Foundation we are dedicated to helping homeless people in the UK, and around world, in the communities local to our Pret shops. We know that this year has been especially difficult for those faced with homelessness. That's why we chose to partner with Goodbox and Contactless Giving week to encourage Pret customers to support our work through contactless giving".
Sponsored