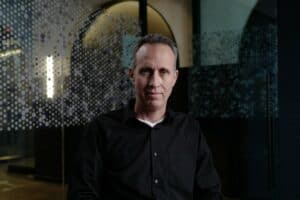 Elron Ventures, an Israeli early-stage investment firm, has added multiple "domain experts" to join their Advisory Board. They are Jeff Trudeau, CISO of Chime, Gil Gur Arie, Chief Global Data Insights & Analytics at Ford Motor Company, Al Ghous, CISO of Snapdocs and Co-Founder of SVCI, and Dr. Selim Aissi, a technology & cybersecurity leader.
Trudeau will bring his experience from Chime to assist by leveraging his security experience in financial services, Fintech, healthcare, and more.
Gur Arie, brings knowledge beyond his Ford experiencing like being a retired colonel in the Israeli Military Intelligence Corps, unit 8200.
Ghous is said to bring direct access to the Silicon Valley investment ecosystem.
Dr. Aissi will be joining the advisory board as a cybersecurity leader and innovator with experience working on breaking technologies at Intel and Visa.
"We are excited about the multidisciplinary group joining our board," said Elik Etzion, Elron Ventures Head of Enterprise Software and Cybersecurity Investments. "This plays a major role in Elron Ventures' value-creation strategy. As early-stage investors, we are team players in every portfolio we invest in. With that in mind, we are always evolving to prepare our companies better to meet the business and technology challenges of today and tomorrow. This group will boost our portfolio companies' potential for success by guiding them through some of the most challenging stages of an early-stage company," commented Etzion.
Sponsored