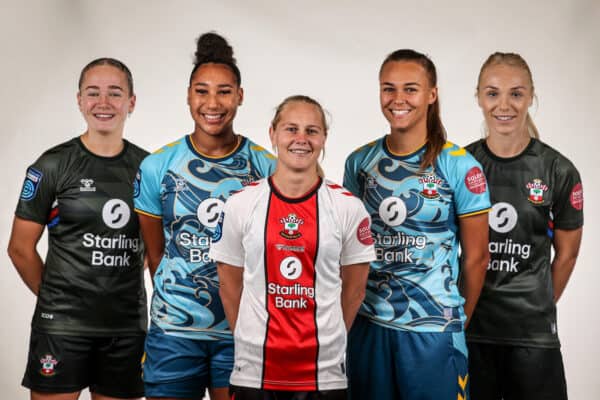 Digital bank Starling Bank will be the official principal partner for Southampton FC Women for the 2022-2023 season.
According to a note from the bank, starting Sunday, October 30th, Starling will sponsor the team with a match against Sunderland AFC Ladies. Starling's logo will be featured on the front of players' shirts.
Starling states that this is its continuation of celebrating women's football after the sponsorship of UEFA Women's EURO 2022.
Starling Bank currently has 400 employees in Southampton.
Marieanne Spacey-Cale, MBE, an English former international women's footballer who is now head coach, stated:
"We're all delighted to welcome Starling onboard as our Official Principal Partner. This is an exciting time for the team as our first season in the championship. To have the backing and support of Starling, an organisation that's fully committed to growing the women's game, is really motivating. We look forward to our first match showcasing Starling and beyond as the season goes on."
As part of the agreement, Starling and Southampton will launch an initiative to develop grassroot coaches at local clubs throughout Hampshire to grow the pipeline of female footballing talent.
Jill Scott MBE, former Lioness and ambassador for Starling Bank, added:
"It's fantastic to see the investment and passion for women's football continue. Funding, training and development at grassroots level is essential to help take the game to the next level."
Brand & Marketing Director at Starling Bank, Rachel Kerrone, said sponsoring the club reinforces Starling's commitment to  supporting up-and-coming female football players as "we try to level the playing field through equal training opportunities and dedicated resources."
Southampton FC Women will be giving away four pairs of tickets to the Sunderland game on the 30th of October.